Ukrainian electricity consumption reached record level this summer: details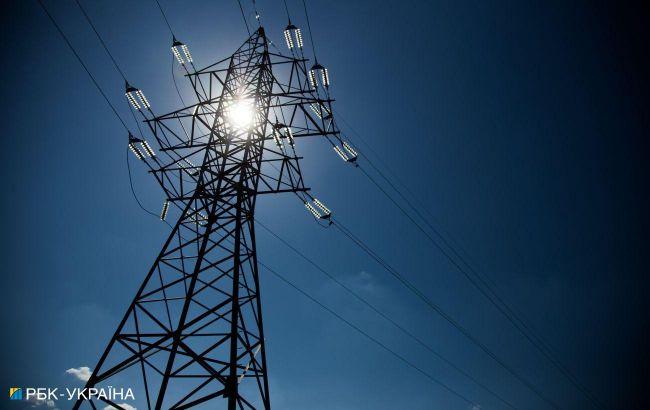 Ukrainian electricity consumption reached record level this summer (Photo: RBC-Ukraine, Vitalii Nosach)
In Ukraine, a new summer consumption record was registered on August 16th, prompting "Ukrenergo" to seek emergency assistance from Romania, according to a statement by the "Ukrenergo" press service.
"Yesterday, August 16th, at 21:00, a new summer consumption record was recorded in the energy system. It exceeded the previous peak by 0.4%, which was set on July 19th," writes "Ukrenergo."
Due to reduced daylight and cloudy weather in some regions, solar power stations produced less electricity during the evening hours when electricity consumption peaked. The volume of imports was insufficient to compensate for the difference between consumption and production.
"As a result, 'Ukrenergo' sought emergency assistance from Romania between 19:00 and 22:00, utilizing 400 MW of capacity each hour to ensure consumption. However, emergency assistance is the last resort to overcome power shortages in the energy system, and the cost of such electricity is high," the press service adds.
Consequences of shelling
Damage to the energy infrastructure in the Dnipropetrovsk region was recorded due to a nighttime attack. This led to the power outage of 10,000 consumers. The power supply was fully restored afterward.
"New damages in power grids were documented in the Kharkiv, Kherson, and Donetsk regions due to shelling. Four hundred twenty-nine settlements were left without power due to hostilities. Power restoration is carried out with the military's permission and under safe conditions," adds "Ukrenergo."
Additionally, some consumers in Mykolaiv experienced a two-hour power outage during the day due to an emergency.
How to help the energy system:
Turn off high-power electrical appliances or use them in rotation.
Shift the use of electrical appliances to morning or nighttime hours.
Turn off lights when leaving a room.
Massive Russian shelling in winter
This winter, the adversary resorted to massive shelling of Ukraine's energy system, forcing "Ukrenergo" to implement emergency and planned power cuts. The initial reductions, for example, occurred when it was necessary to balance the energy system at higher capacities.