Russia prepared to incur significant losses for minor gain near Avdiivka, British Intelligence reveals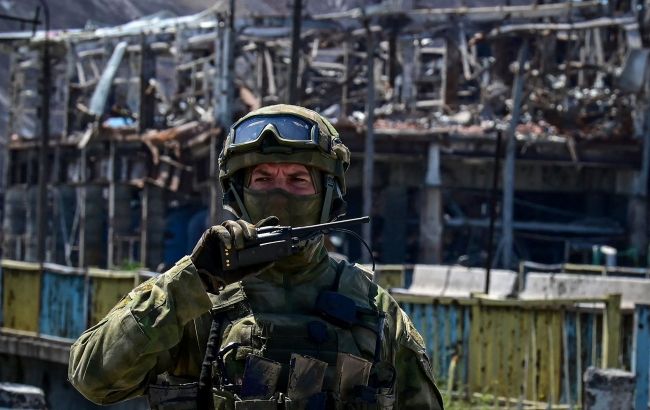 Russian military (Photo: Getty Images)
The Russian Federation is ready to incur significant losses during the assault on Avdiivka in order to gain even a minor territorial advantage, according to British Intelligence.
As the intelligence report indicates, Russian terrorists have lost approximately 200 armored vehicles during the assault on the city in the last three weeks.
"This is likely due to a combination of relative effectiveness of Ukraine's modern hand-held anti-armour weapons, mines, uncrewed aerial vehicle-dropped munitions, and precision artillery systems," the press service adds.
In response, the Russians have shifted to conducting airborne infantry attacks in this sector, leading the Ukrainian Armed Forces to face similar tactical challenges as the attacking forces did during the summer.
Similar to previous Russian offensives, the assaults on Avdiivka have often involved advances through open terrain, which, in turn, resulted in significant losses. It is probable that since the beginning of October of this year, the terrorists have lost several thousand personnel in the vicinity of the city.
"Russia's leadership continues to demonstrate a willingness to accept heavy personnel losses for marginal territorial gains," the intelligence report adds.
Russian advance on Avdiivka
Russian terrorists have recently significantly intensified their advance on Avdiivka. The enemy is shelling the city and neighboring settlements. As the head of the Avdiivka Military and Civil Administration noted, this offensive was the most massive since 2014. The occupiers predominantly used infantry for the assaults, rather than heavy equipment. However, Ukrainian troops were repelling the enemy attacks.