Russia modernized some types of missiles - Ukrainian Intelligence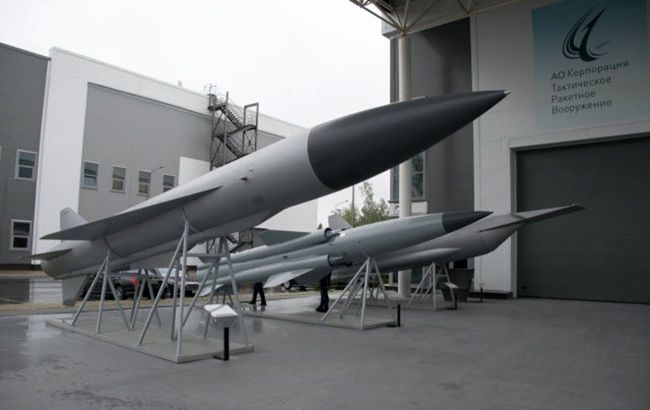 Russia modernized X-22 and 'Onyx' missiles (Photo: Twitter com)
Russia has modernized the X-22 and "Onyx" missiles and has also resumed the use of "Bastion" complexes, reported by the representative of the Main Intelligence Directorate of the Ministry of Defense of Ukraine, Vadym Skibitskyi, in an interview with the TV channel "We Are Ukraine."
"We are well aware that certain types of missiles have undergone modernization. For example, the X-22 has essentially become the X-32 after the upgrade," he said.
Moreover, according to Skibitskyi, the Main Intelligence Directorate possesses information about the plans and measures taken by the Russian Federation to modernize the "Onyx" missiles.
"In the autumn, they frequently targeted Mykolaiv, Odesa, and Kherson regions. There were many detonations, not just direct hits," he added.
He also mentioned that after the modernization, the Russians have resumed using the "Bal" and "Bastion" complexes, which are used against civilian targets.
Odesa shelling
On the night of July 23, Russian forces once again shelled Odesa, firing five types of missiles and launching 20 rockets. The Air Defense Forces intercepted half of the enemy's missiles. During this attack, the Spaso-Preobrazhenskyi Cathedral was damaged, one person was killed, and 22 others were injured.