Russia mobilizes troops near Bakhmut amid Ukrainian advance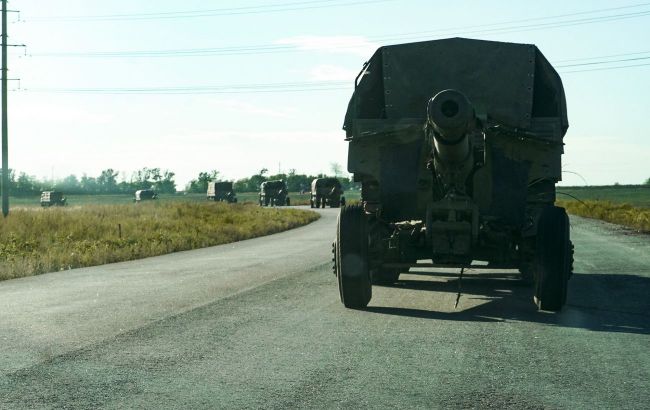 Russian military is transferring equipment towards Bakhmut (Photo: Getty Images)
Russian occupiers have intensified the transfer of equipment to Bakhmut. Russian Federation columns of equipment are passing through Luhansk, according to the statement of the monitoring group ATESH.
"The number of delivered 300s has nearly doubled compared to the previous week," reported ATESH.
In addition, the monitoring group notes that the occupiers continue to use the tactic of hiding their equipment near residential buildings. This protects them from artillery strikes while allowing us to covertly disable this transport.
Resistance against the occupiers in the Luhansk region
In the Luhansk region, on the territories captured by Russian occupiers, Ukrainian Resistance Forces and partisans continue to operate actively. Local residents also assist Ukrainian military personnel in identifying important targets for strikes against enemy facilities, personnel, and equipment.
It should be noted that in the region, partisans carry out diversions. For instance, in May, the so-called "acting head of the Ministry of Internal Affairs" of the Luhansk People's Republic Igor Kornet, was injured as a result of an explosion in Luhansk. Prior to that, in the Luhansk region, railway tracks used by the Russians to transport equipment were blown up.
Recently, the National Resistance Center reported that occupiers in the Luhansk region had increased repression and were trying to identify representatives of the Resistance Forces and Ukrainian underground.