Russia launched 20 drones towards southern Ukraine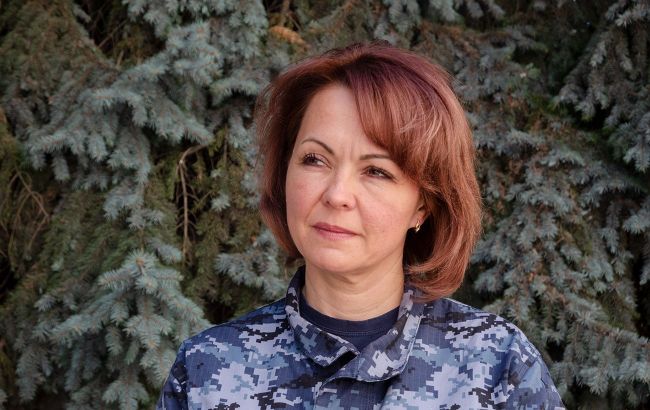 Natalia Humeniuk, Head of the United Coordinating Press Center of Security and Defense Forces of the South of Ukraine (photo: Vladyslav Krasinskyi, RBC-Ukraine)
Russia has once again launched attacks on the south of Ukraine using drones of the Shahed type. The enemy deployed drones along complex routes, states Natalia Humeniuk, Head of the United Coordinating Press Center of Security and Defense Forces of the South of Ukraine.
"The drones were once again directed at the south of Odesa region, using complex routes, including maneuvers, attempting to bypass the air defense system to enter not only the southern but also central regions of Ukraine," she explained.
According to Humeniuk, the results of the attack are still being assessed, but it is already clear that it was quite powerful. Preliminarily, the Russians employed over 20 drones, and approximately 20 have been destroyed.
She mentioned that the enemy's priority still remains in the region of Podunavia, particularly targeting port infrastructure. The Russians continue to search for critical and other important infrastructure objects, the destruction of which could significantly affect the economy of the regions.
"Unfortunately, there was a strike on one of the infrastructure objects in the Vinnytsia region, but the fire has already been extinguished. The evacuation that was conducted for people's safety was not critical," she emphasized.
Drone attacks on Ukraine
Russian occupiers regularly attempt to attack Ukraine using kamikaze drones like the Shahed and rockets.
During the night of September 30, due to the threat of enemy strikes with kamikaze drones in several regions, an air alert was declared. In the Vinnytsia region, there were several explosions, and air defense forces were activated.
Furthermore, Russia attacked Ukraine on September 28. During that attack, the occupiers deployed 44 drones, with 34 of them successfully intercepted by air defense forces. Enemy drones were also detected in Odesa and Mykolaiv regions.