Russia lacks effective means to counter ATACMS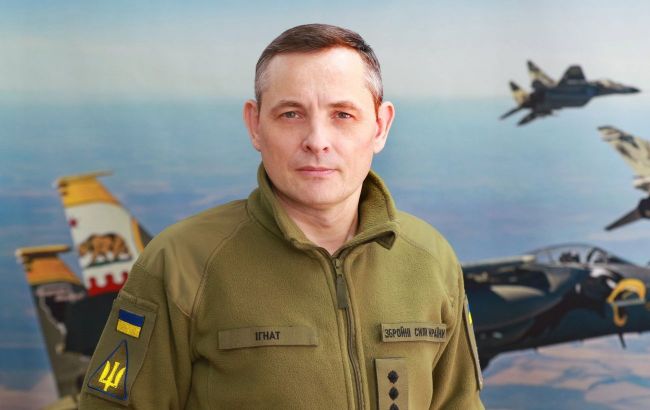 The Spokesperson of the Air Forces Command of the Armed Forces of Ukraine, Yurii Ihnat (photo: facebook.com/yuriy ignat)
Russian military forces will not be able to effectively counter long-range ATACMS missiles, which are capable of striking targets at a distance of 300 km, according to the Spokesperson of the Air Forces Command of the Armed Forces of Ukraine, Yurii Ihnat.
Ukraine has received Storm Shadow/Scalp missiles from Britain and France, which have a range of over 250 km. However, as Ignat points out, you can never have too many missiles.
"Right now, we have a tandem. We hope for a trio with the German Taurus missile, and a quartet would complement ATACMS nicely," he said.
The Spokesperson of the Air Forces Command of the Armed Forces of Ukraine also explained the importance of ATACMS missiles for Ukraine.
"It's ballistic. It's unlikely that Russian complexes will be able to effectively counter it. Perhaps, but still, this missile is capable of hitting targets at least 300 km away, and possibly more. The very word "ballistic" will cause concern for the Russians," he said.
ATACMS for Ukraine
Earlier, Western media reported that the issue of transferring ATACMS missiles to Ukraine had gained momentum.
In particular, NBC News reported that during a meeting between the Presidents of Ukraine and the United States, U.S. President Joe Biden informed Volodymyr Zelensky about the transfer of a small quantity of ATACMS missiles to Ukraine. However, White House Press Secretary Karine Jean-Pierre could not confirm this information.
According to The Washington Post, Ukraine may receive ATACMS missiles armed with cluster munitions rather than a single warhead. There are three versions of these missiles, as detailed in the article by RBC-Ukraine.
It's important to note that, according to Secretary of the National Security and Defense Council of Ukraine, Oleksiy Danilov, Ukrainian forces will not use ATACMS for strikes on Russian territory.