Russia's protecting Crimean Bridge from maritime drones with the booms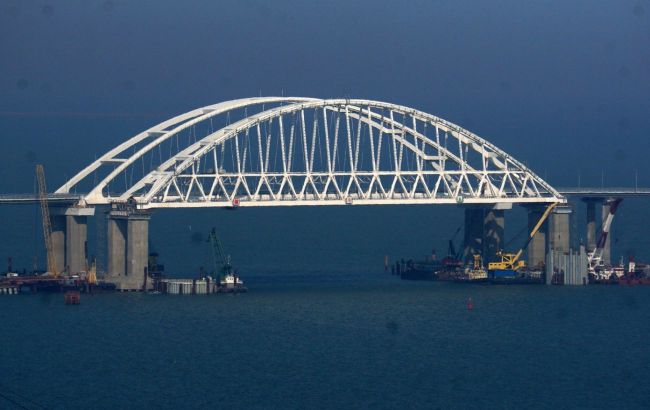 Russia is trying to save the Crimean Bridge (Photo: Getty Images)
Russia is attempting to protect the Crimean Bridge from attacks by sea drones using bollard barriers. The plan is to install them along the entire length of the bridge, according to the Telegram channel Mash.
These barriers are intended to protect against both surface and underwater drones.
Strikes on the Crimean Bridge
Russia constructed the Crimean Bridge after the occupation of Crimea in 2014 and used it to transfer military equipment and personnel to the southern front.
Recall that on July 17, two spans of the Crimean Bridge were destroyed. Sources from the Security Service of Ukraine reported that the explosions were part of a special operation conducted by the SBU in coordination with the Naval Forces of Ukraine. The bridge was attacked using surface drones.
President Volodymyr Zelenskyy stated after the explosions that the Crimean Bridge is a target for Ukraine and needs to be neutralized, as it represents a state of war, not peace.
Furthermore, Zelenskyy advised the occupiers to leave Crimea quickly while the bridge was still operational.