Russia is preparing schoolchildren for war with Ukraine - British intelligence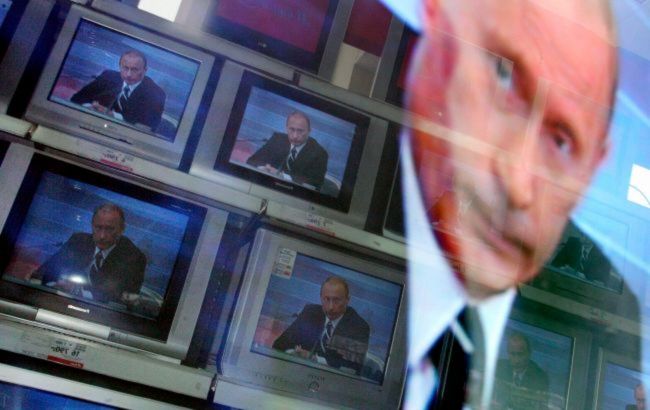 Photo: Kremlin prepares schoolchildren for war with Ukraine (Getty Images)
The school year in Russia began with a new curriculum that included both military skills and the Kremlin's view of Ukrainian history. It should prepare schoolchildren for war, according to the British Ministry of Defense on Twitter.
As noted in the summary, Russian President Vladimir Putin personally held an open lesson with 30 schoolchildren on September 1. Topics of the updated national history exam include the occupation of Crimea and the war against Ukraine.
The Russian parliament approved the curriculum last year. The "Fundamentals of life safety" element is aimed at high school students and includes a module on basic military training. It will include the handling of Kalashnikov assault rifles, the use of hand grenades, unmanned aerial vehicle (UAV) operations, and first aid on the battlefield. Schoolchildren can also visit veterans of the war with Ukraine.
According to British intelligence, the new curriculum has three goals: to acquaint schoolchildren with the Kremlin's justification of the need for a "special military operation" (as the Kremlin calls the war against Ukraine), to instill in schoolchildren a fighting spirit, and to shorten the period of preparation for further mobilization
"The introduction of UAV operations indicates their evolving importance on the battlefield and the lessons learnt about these systems directly from the conflict in Ukraine," the British Ministry of Defense noted.
The attitude of the residents of Russia to the war with Ukraine
According to the data of the Levada Center, the support of Russian citizens for the war against Ukraine has remained consistently high since February of last year. In August 2023, support for the war remained at 70%.
There are slightly more supporters of the start of peace talks than supporters of the continuation of hostilities - 50% versus 38%. However, respondents are mostly not ready for compromises, so 20% of respondents believe that certain concessions should be made to Ukraine in order to end the war and sign a peace agreement (and only 5% "definitely" agree to make concessions). These sentiments are quite stable.