Russia increases production of Lancets, although lies about the volumes - Intelligence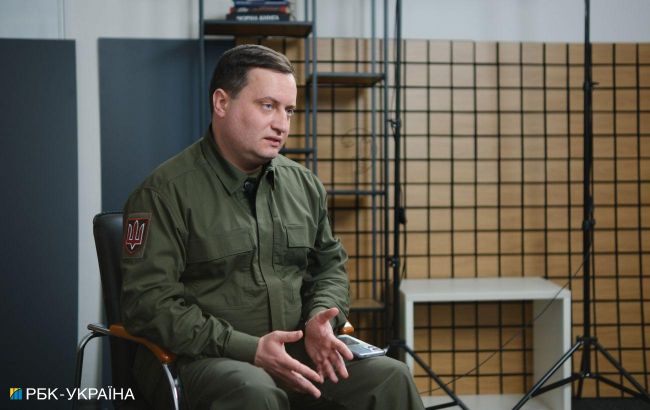 Andrii Yusov, representative Defense Intelligence of Ukraine (Photo: Vitalii Nosach, RBC-Ukraine)
Russia increases the production of Lancet drones while inflating data on actual capacities. Nevertheless, drones remain a threat to Ukraine, said a representative of the Defense Intelligence of Ukraine, Andrii Yusov, during a televised marathon.
He emphasized that Russia has a drone program, which it is actively developing.
"The numbers may be propaganda, but it's a factor that cannot be dismissed. Lancets are being manufactured, Shaheds are arriving, and they are setting up production facilities," said the intelligence representative.
Yusov stressed that Ukraine needs new weapons and means to counter occupant attacks and the swift advancement of our forces.
"This is about protecting the lives of our military and civilians," he added.
Lancet drones
ZALA Lancet is a Russian loitering munition. Its airspeed reaches up to 300 km/h, with a flight radius of up to 40 km. The maximum weight of the drone is 12 kg.
Russian occupiers primarily use such drones to damage or destroy large targets like artillery systems and air defense facilities.
Russia's use of drones
In the war against Ukraine, Russia actively deploys drones. These include both domestically produced drones and Iranian suicide drones Shahed.
In particular, Russia utilizes its domestically produced Geran-2 as a kamikaze drone.
Additionally, in Tatarstan, there are plans to manufacture Iranian Shahed drones. Preparations for launching their production are underway.