Russia increases ammunition production, unsuccessful attempts - Reuters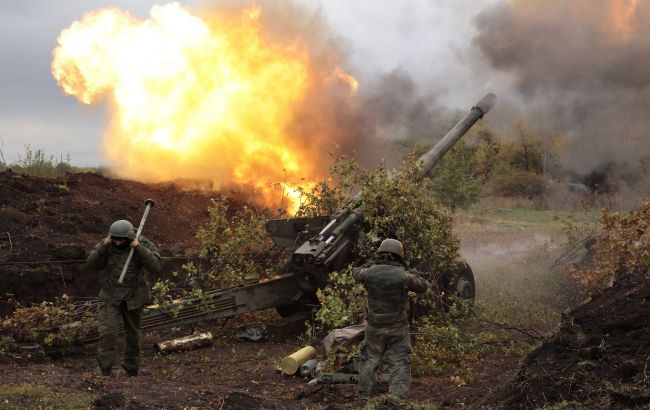 Russia can produce a maximum of 2 million shells per year (photo: GettyImages)
Russia can produce a maximum of 2 million shells per year, but this is insufficient for waging war against Ukraine, according to Reuters.
An unnamed official stated that Russia spent between 10 to 11 million shells in Ukraine over the past year.
"They are in a rather difficult position. If you spent 10 million shells last year and are in the midst of a battle, but can only produce 1-2 million ammunition per year, I don't think that's a very strong position," he said.
Furthermore, Russia can increase tank production to 200 units per year, but this is also insufficient for conducting active combat operations.
"When you've lost 2,000 tanks, it will take you a decade to reach the same quantity you started with," the official noted.
Ammunition shortage in Russia
Russia is using artillery extensively on all fronts. However, in July, British intelligence reported that they had started to conserve ammunition, at least on the southern front.
Currently, Russia is negotiating with North Korea for the supply of artillery ammunition and other types of weaponry. According to the Financial Times, the parties are ready to conclude a deal. The U.S. has responded to this by promising to impose even more sanctions on these countries.