Russia illegally imports cars through Finland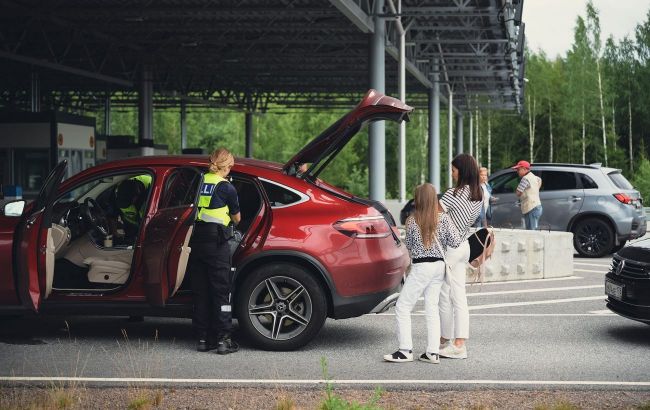 Illustrative photo (photo: GettyImages)
Luxury cars are being imported into Russia bypassing the sanctions imposed on the country due to the invasion of Ukraine. Finland is being used as an intermediary for this purpose, according to Yle.
Journalists tracked an auto carrier heading towards the Russian border. They managed to attach radio beacons to two vehicles - a dark-blue BMW X3 and a white Lexus RX350. This allowed them to monitor the further movement of the cars using a mobile app.
The cars crossed the Finnish-Russian border through the Vaalimaa border crossing. In Russia, the vehicles first headed to St. Petersburg. In the vicinity of one of the stops, there is a forwarding company that helps its clients with customs clearance. Later, they reached Moscow to a collection point for new cars.
The journalists' contact person was unable to visually locate the vehicles with the beacons. After a few weeks, the white Lexus appeared in a car dealership on Pushkin Street in Tomsk. Its price there is approximately 100,000 euros. As for the blue BMW, it continued to move around Tomsk. It is likely that it has already been sold, and the new owner is already using the car.
It is known that the white Lexus practically arrived from Canada, so other countries may also carry out illegal exports through Finland in a similar way.
At the same time, it is challenging for the Finnish authorities to catch companies that illegally export goods to Russia. For instance, customs often encounters situations where a truck driver has two different customs documents - one for European customs indicating the vehicle is heading to Kazakhstan and another for Russian customs stating that the vehicle is being exported to Russia. The chain of companies involved in this process may be lengthy, but transportation companies play a crucial role.
Media reports have uncovered information that there are several companies in Finland with Russian capital whose car carriers travel from Finnish ports to the border station in Vaalimaa. Recently, the activities of such companies have seen a significant increase.
Ban on entry for cars with Russian license plates
On September 13, Estonia, Lithuania, and Latvia announced that, after clarifications from the European Commission regarding sanctions, they would no longer allow cars with Russian license plates to enter their territories.
In the event of cars with Russian registration arriving at the border, the driver and passengers will be required to return to Russia, or they can cross the border without their vehicle, which may be confiscated.
Later, it became known that Finland, following the Baltic States, intends to prohibit the entry of passenger cars with Russian registration.
Additionally, starting from October 3, Norway will introduce a ban on the entry of cars registered in Russia into the country.