Finland to follow Baltic countries in banning cars with Russian license plates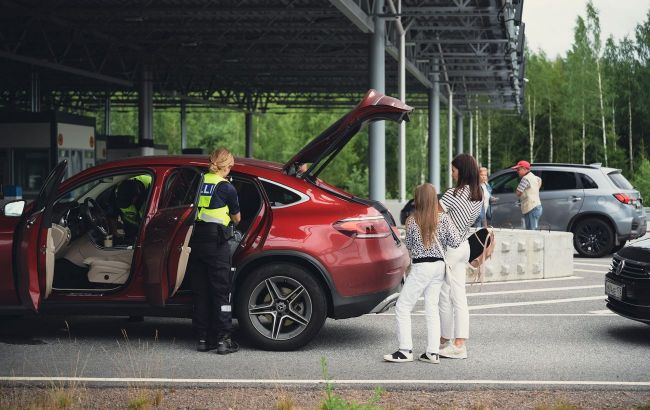 Finland to ban cars with Russian license plates (Getty Images)
Finland is set to join the Baltic countries in banning the entry of passenger cars with Russian license plates, Yle reports.
Finland aims to align itself with the stricter European Union (EU) stance. The decision is expected to be announced today, September 15, by the Minister of Foreign Affairs, Elina Valtonen.
This move is based on recommendations from the European Commission issued just a week ago. By restricting the entry of Russian-registered passenger cars, the Commission aims to prevent the circumvention of sanctions.
Estonia's Foreign Minister, Margus Tsahkna, recently said that restrictions have a more significant impact when applied collectively, increasing the cost that Russia pays for its actions in the ongoing conflict.
According to Yle, cars registered in Russia with fewer than ten passengers will no longer be allowed to cross the Finnish border. However, there are some exceptions in the works. Details about when the ban will come into effect are yet to be confirmed.
Besides, Finland has tightened its visa policy since the start of Russia's full-scale war against Ukraine. Movement across the eastern border has decreased but remains relatively busy.
Ban on Russian-registered cars' entry
On September 13, following clarifications from the European Commission regarding sanctions, Estonia, Lithuania, and Latvia declared that they will no longer allow cars with Russian registrations into their territories.
In the event of Russian-registered cars arriving at the border, drivers and passengers will be required to return to Russia or cross the border without their vehicles, which may be confiscated.
Later, Estonia proposed the re-registration of cars with Russian registrations currently in the country or suggested the option of confiscating these vehicles.