Latvia, Lithuania and Estonia ban entry of cars with Russian license plates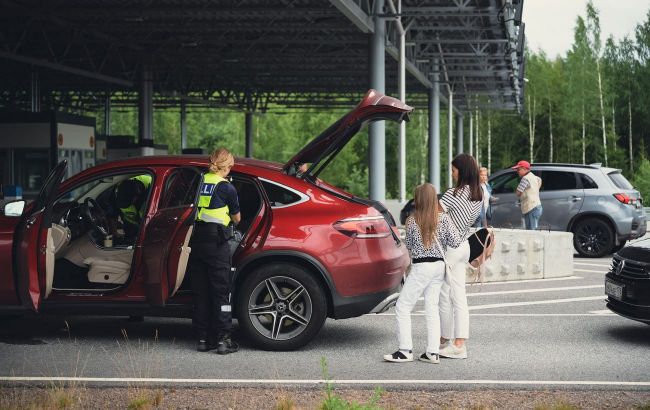 Latvia, Lithuania and Estonia ban entry of cars with Russian license plates (Photo: Getty Images)
Latvia, Lithuania, and Estonia have banned the entry of vehicles with Russian license plates, following the recommendations of the European Commission regarding the application of sanctions. Estonia, in particular, implemented this restriction on Wednesday, September 13, starting from 10 in the morning, according to ERR.
Estonia
If a vehicle with Russian license plates arrives at a border crossing point, the Tax and Customs Board will conduct the necessary procedures. The user or owner of the car must either return to Russia with the vehicle or cross the border without it.
"Sanctions against Russia have one goal —to force the aggressor state to retreat to its state borders. Insofar as the European Commission newly further clarified the current sanction and Estonia considers it necessary to utilize all opportunities to raise the price of aggression for Russia, we found in consultation with Latvian and Lithuanian authorities that restrictions are most effective when jointly enforcing sanctions," said Estonia's Minister of Internal Affairs Lauri Laanemets.
Furthermore, the ban on the entry of motor vehicles with Russian license plates applies regardless of the legal basis for the owner or user's presence in Estonia or the European Union.
How to exit
Vehicles with Russian registration are allowed to exit Estonia through the external border or cross the internal walls of the European Union.
"Tomorrow (September 14), I will raise the issue in the government of what to do with cars that are already here with Russian license plates," said Estonia's Minister of Foreign Affairs Margus Tsahkna.
Lithuania and Latvia
The head of Estonia's Ministry of Foreign Affairs clarified that "Latvia and Lithuania have already adopted a similar decision."
"Restrictions are more effective when applied collectively, and this gives us the opportunity to raise the price of aggression for Russia even further," Tsahkna said, adding that Estonia "cannot assist citizens of the aggressor country in enjoying the benefits of freedom and democracy. At the same time, Russia continues its aggression in Ukraine."
Previously, Latvia stopped allowing vehicles with Russian registration to enter the country starting from September 12. In some instances, law enforcement may confiscate vehicles. Lithuania also adopted a similar decision.
Before this, Russians traveling to the EU were prohibited from importing vehicles and a range of personal items, including phones and even suitcases, as their importation could be considered prohibited.