Norway imposes a ban on cars with Russian registration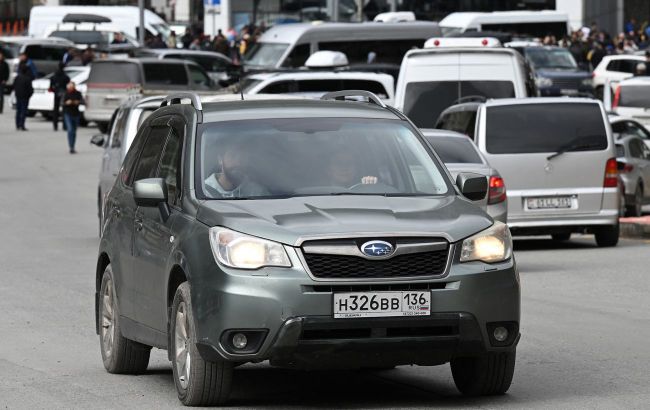 Russian cars will be banned from entering Norway (Photo: Getty Images)
"In response to the war Russia is waging against Ukraine in violation of international law, Norway is further strengthening restrictive measures against Russia," the statement said.
The passenger cars registered in Russia with nine or fewer seats will be prohibited from entering. The ban also applies to intermediate means of transport.
At the same time, Norway introduced some exceptions. The changes will take effect at midnight on Tuesday, October 3.
Minister of Foreign Affairs Anniken Huitfeldt emphasized that Norway, its allies, and like-minded countries are responding to Russia's brutal, aggressive war against Ukraine. She underscored the importance of effective sanctions to hinder the flow of revenue essential for funding the Russian state's engagement in the war.
Details of the entry ban to Norway
The European Commission published updated recommendations on intermediate imports, including cars registered in Russia, on September 8 and 12.
Finland, Estonia, Latvia, Lithuania, and Poland followed the European Commission's directive and no longer allow cars registered in Russia to cross the EU border, with some exceptions. Now, Norway is introducing similar measures.
Clarifications on restrictions mean, among other things, that cars registered in Russia with nine or fewer seats can no longer be imported into Norway, even when importing intermediate means of transport.
Norway has made several exceptions
However, this provision does not apply to vehicles with ten or more seats. Thus, the border can still be crossed, for example, by minibusses and buses through the Storskog border station, as it is happening now.
"Norway is also introducing certain exceptions. An exception is made for vehicles owned by Norwegian citizens or citizens of the European Economic Area permanently residing in Russia or their family members," the Ministry of Foreign Affairs said.
Exceptions were made for vehicles necessary for humanitarian reasons, such as acute illness, death, or family burial.
Exceptions also apply to diplomatic vehicles and vehicles owned by international organizations or courier services of the state.
Ban on the entry of cars with Russian plates
On September 13, Estonia, Lithuania, and Latvia announced that, following clarifications from the European Commission regarding sanctions, they would no longer admit cars with Russian plates into their territory.
Thus, if cars with Russian registration arrive at the border, the driver and passengers will be forced to return to Russia, or they can cross the border without a car, which may be confiscated.
It was later revealed that Finland, following the Baltic countries, intends to ban the entry of passenger cars with Russian registration.