Russia employs hybrid warfare tactics for new migration crisis in Europe - ISW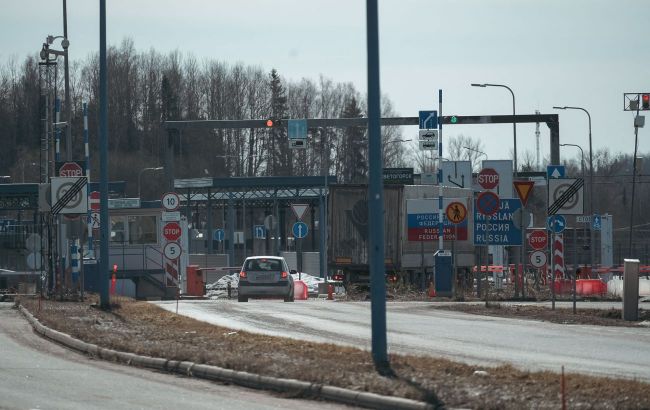 Russia employs hybrid warfare tactics for a new migration crisis (photo: Getty Images)
Russia is employing hybrid warfare tactics to artificially create a migration crisis on the Finnish border, according to the ISW report.
The hybrid warfare tactics on the Russian-Finnish border mirror the way Russia and Belarus created a migration crisis on the Polish border in 2021 and are likely aimed at destabilizing NATO.
During the 2021 crisis, the Kremlin used the fabricated situation to falsely accuse NATO of aggression against Belarus. Russia has repeatedly stated that it would take any countermeasures it deemed necessary to ensure its own security. ISW experts believe that the attempt to create a migration crisis in Finland is a step towards destabilizing the political situation in NATO countries.
Finland closed its border with Russia
Earlier, Finland decided to close four border crossing points with Russia, citing a large number of refugees seeking asylum. From November 18, around 300 asylum seekers, mainly from Iraq, Yemen, Somalia, and Syria, arrived at the border with Russia.
It is noted that Russian border guards accompany and transport migrants to the Finnish border. The Finnish government also states that there are indications that foreign authorities played a role in assisting refugees in the illegal border crossing. The Kremlin has denied Finland's accusations of Russia's involvement in creating an artificial influx of migrants.
Later, it became known that Finland may completely close the border with Russia. The Ministry of the Interior is preparing a corresponding bill. It is intended as a contingency measure in case the number of asylum seekers in Finland sharply increases. The government wants to see how the closure of the four border crossing points will affect the number of people seeking asylum before implementing more serious measures at the border.
Against the backdrop of the migration crisis in the country, temporary fences have also been erected on the border with Russia. The armed forces are assisting border guards in the construction process.