Russia deploys submarine armed with Kalibrs to the Black Sea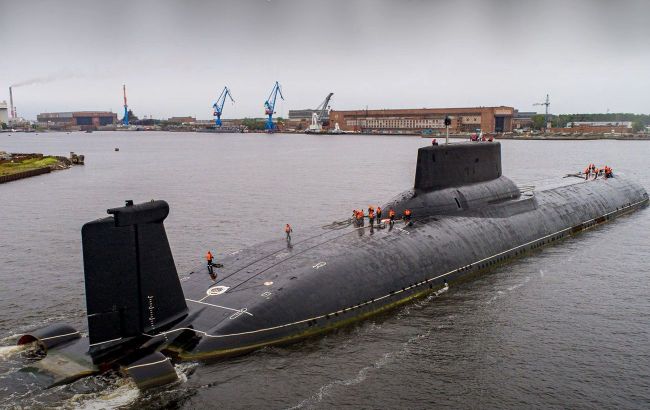 Illustrative photo: Russia has a submarine with missiles on combat duty in the Black Sea (screenshot from video)
In the Black Sea waters, a submarine of the Russian Black Sea Fleet armed with Kalibr missiles is being detected, which the aggressors have once again put on combat duty, announces Natalia Humeniuk, the Head of the United Coordinating Press Center of Security and Defense Forces of the South of Ukraine, in a telethon.
The officer added that the submarine, which is a missile carrier, can carry up to four Kalibr missiles on board. However, she emphasized the importance of paying close attention to air raid alerts, as the detection of launches from such submarines is challenging for air defense forces.
Humeniuk also revealed that the enemy's naval group continues to operate in the area from the eastern coast of temporarily occupied Crimea to Novorossiysk. She noted that the aggressors currently consider this area to be conditionally safe.
The Head of the United Coordinating Press Center reported that the Russian military command keeps most of the ship and boat assets of the Black Sea Fleet near the coast, with the vessels patrolling on a rotational basis.
Humeniuk also pointed out that some of the enemy's ships may carry reconnaissance drones.
"The enemy actively employs unmanned reconnaissance - evidently preparing for strikes," she noted.
Earlier, Andrii Yusov, a representative of the Main Directorate of Intelligence of the Ministry of Defense of Ukraine, stated that the capabilities of the Russian fleet have diminished after they began transferring their ships from Crimea to Novorossiysk.
It's worth noting that the deployment of a Russian submarine missile carrier on combat duty in the Black Sea was recorded on October 17.