Russia, China, Iran is new 'axis of evil,' U.S. Senate Republican leader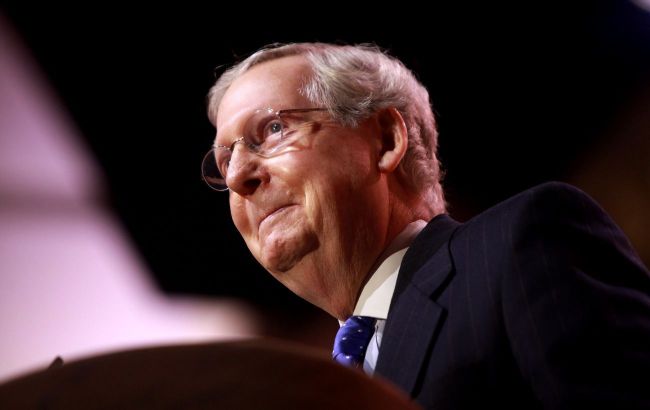 Photo: Mitch McConnell, Senate Republican leader (flickr by Gage Skidmore)
Senate Republican Leader Mitch McConnell has referred to China, Russia, and Iran as the new "axis of evil" that the United States must confront, states Fox News.
The 81-year-old American senator stated that the world is now in greater danger than at any point in his lifetime. He described the current situation as an extraordinary one that requires the U.S. to address this new "axis of evil," which consists of China, Russia, and Iran, as they pose an immediate threat to the United States.
McConnell named Iran as the chief sponsor of terrorism, supplying armed drones to the Russian Federation, and accused China of supporting aggressors, highlighting Chinese President Xi Jinping's statement of "endless friendship with the Russians."
He emphasized that Asian allies of the United States, including Japan, South Korea, and Taiwan, are interested in what is happening in Ukraine because they know that China's leader is closely monitoring the situation. In his opinion, if the Russians are not defeated, the next target could be a NATO country.
He also mentioned that the United States, by providing military aid to Ukrainians, is rebuilding its industrial base, which is creating jobs in 38 states.
Thus, the idea that providing aid to Ukraine is not beneficial to the United States is not in line with reality, according to the senator.
China-U.S. relations
Relations between China and the United States have been tense for a long time. The situation escalated at the beginning of the year when China launched a spy balloon near the U.S., which Western media reported could be used to observe American classified objects.
Furthermore, the foreign policies of the two countries, especially concerning Russia's war against Ukraine, greatly differ.
A few months ago, U.S. President Joe Biden referred to Chinese leader Xi Jinping as a dictator. Nonetheless, he expressed his desire to meet with the head of China.
Later, The Washington Post reported that the White House has already begun planning a meeting between Biden and Xi, which could take place in November.