Russia attacked Ukraine with dozens of missiles from different directions - Ukrainian Air Forces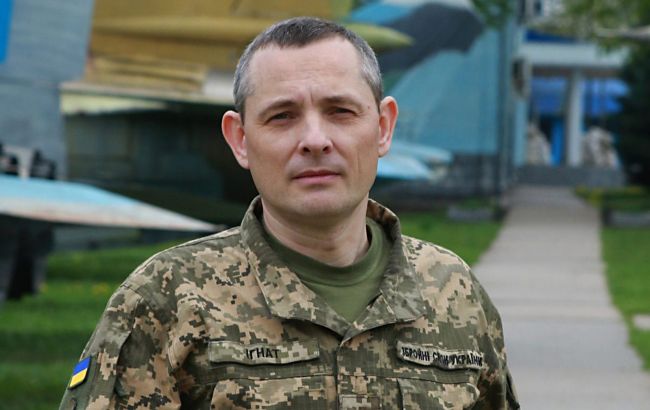 The Spokesperson of the Air Forces Command of the Armed Forces of Ukraine, Yurii Ihnat (Photo: Army inform com ua)
On September 21, the Russian army launched dozens of missiles at Ukraine. The attack involved ten Tu-95MS aircraft, according to Yurii Ihnat, the Spokesperson of the Air Forces Command of the Armed Forces of Ukraine.
"Today, dozens of missiles attacked our territory from strategic aviation. Approximately ten Tu-95MS aircraft carried out this strike within a few minutes. Missiles were launched from different directions, and air defense systems were active in many regions," he said.
He added that the final count of how many missiles were intercepted is yet to be determined.
Rocket strike on Ukraine
On the morning of September 21, Russian forces conducted a massive rocket strike on Ukraine. The cities affected include Kyiv, Rivne, Kharkiv, Cherkasy, Khmelnytskyi, and Drohobych.
In Kyiv, more than 20 enemy targets were destroyed by the forces and means of air defense during the missile attack. As a result of falling debris from the downed targets in the Darnytskyi district, a fire occurred, several buildings were damaged, and seven people were injured.
In the Kyiv region, debris from downed Russian missiles caused damage to a hospital and buildings, resulting in injuries.
In Cherkasy, ten people were injured in a hotel where debris from downed missiles fell. The head of the regional administration noted that the rescue operation is ongoing, as there may be people under the rubble. It is estimated that up to 23 people may have been in the hotel.
In Drohobych, the Lviv region, two rockets struck an industrial facility, causing a fire in a workshop, the destruction of a three-story warehouse building, and a fire in an area of approximately 30 square meters. Another rocket hit a private two-story warehouse.
In Rivne, there were impacts on the energy and civilian infrastructure due to the attack. A part of the Rivne region was left without electricity.
More details on the consequences of the enemy shelling of Ukraine on September 21 - in the material by RBC-Ukraine.