Night attack on Kyiv region damages hospital and houses, leaves one injured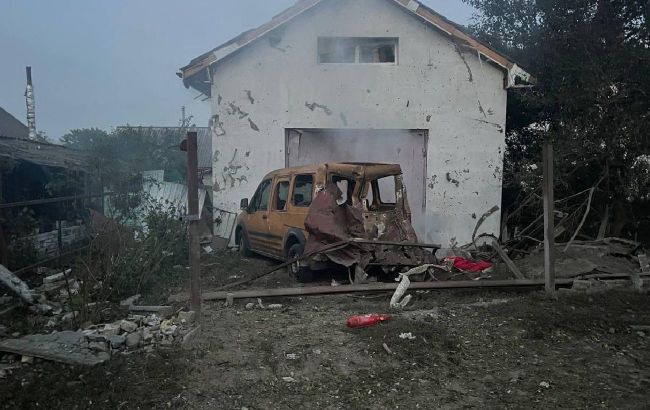 Missile debris fell in Kyiv region (facebook.com/pgo.gov.ua)
In Kyiv region, debris from downed Russian missiles has caused extensive damage to a hospital and residential buildings, resulting in one person injured, according to the Office of the Prosecutor General.
The Russian attack on Ukraine on September 21 led to the damage of civilian houses, economic structures, vehicles, and a hospital building in Kyiv region. Some missile fragments fell on the premises of a local enterprise, igniting a fire.
As a consequence of the Russian act of terror, one man sustained shrapnel injuries to his legs.
Law enforcement agencies have initiated an investigation into the violations of laws and rules of warfare (Article 438, Part 1 of the Criminal Code of Ukraine).
Nighttime attack
Last night and in the early morning of September 21, Russian occupiers launched missile attacks on Ukraine. Explosions were heard in multiple regions, including Kyiv and its surrounding areas.
Ukrainian air defense forces successfully downed approximately 20 enemy targets near the capital, while missile fragments fell and caused damage in several districts.
For more details on the missile attack on Kyiv, please refer to RBC-Ukraine's coverage.
More about all the consequences of the Russian attack on September 21 in our report here.