Russia attacked Donetsk region with aerial bombs: Casualties reported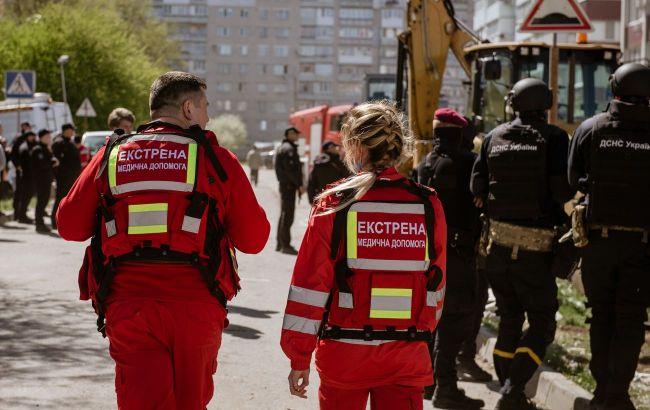 Russia attacked Donetsk region with aerial bombs: Casualties reported (Getty Images)
Russian military forces conducted multiple airstrikes on the town of Toretsk in the Donetsk region today, August 10. Four people were injured, according to the Donetsk Regional Prosecutor's Office.
The Russians targeted Toretsk with artillery fire and three aerial bombs, with the first explosion occurring at approximately 10.40 am. Among the victims was a 47-year-old man who sustained injuries while riding his bicycle along a street.
Within an hour, the town was subjected to renewed bombardment. The debris from the missiles harmed a 59-year-old man who was near a vehicle on a street.
The Russians shelled Toretsk also after midday
At around 2.15 pm, four women aged 53 to 73 suffered fragmentation injuries as a result of another assault by the aggressor state.
"The attacks took place in both residential and downtown areas. One of the injured individuals, who suffered a head injury, was transported to a medical facility for specialized treatment," stated officials.
Photo: Consequences of shelling (facebook.com/don.gp.gov.ua)
As a result of enemy attacks, residential buildings, two cars, two administrative buildings, commercial facilities, and a boiler house were damaged.
Shelling of Donetsk region
Every day, the Russians open fire on the cities and villages of the Donetsk region. Frontline settlements in the region, and even those located in the relative rear, are constantly under attack. That is why people are urged to evacuate to safer regions of Ukraine.
The day before yesterday, the occupiers attacked the city of Pokrovsk. As a result, nine people died, and another 82 people were injured.