Strike on Pokrovsk: Zelenskyy announces increased death toll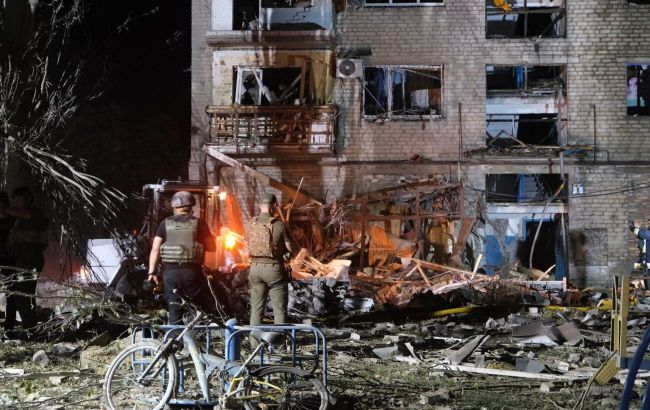 Zelenskyy announced an increase in the number of casualties in Pokrovsk (Photo: t.me/pavlokyrylenko_donoda)
The number of casualties due to the Russian strike on Pokrovsk in the Donetsk region has increased - currently, there are known to be nine victims. Another 82 individuals have been wounded, according to a video address of the President of Ukraine, Volodymyr Zelenskyy.
He mentioned that among the wounded were two children, both boys, with one of them in serious condition.
"His name is Mykyta, only 11 years old, a 6th-grade student. I wish a speedy recovery to everyone who suffered from this latest act of Russian cruelty," the president stated.
Zelenskyy also emphasized that the second strike had occurred when the rescue operation was underway.
"Such a deliberate decision by terrorists is to inflict the most pain, the most damage. And Russia will be held fully responsible for this - no matter how events unfold, but the sentences against terrorists must be carried out," the president underscored.
Strike on Pokrovsk
Yesterday, the Russian army shelled the center of Pokrovsk with Iskander missiles. The first strike occurred at 19:15, and the second at 19:52, during a rescue operation.
The attack caused damage to several buildings, a hotel, eateries, shops, and administrative buildings. As of the evening of August 8, there were reports of seven fatalities and over 80 injuries.
Not only civilians but also rescuers and police officers were affected. For instance, the Deputy Chief of the State Emergency Service of Ukraine in the Donetsk region, Andrii Omelchenko, lost his life.