Russia and North Korea expand cooperation: New agreement signed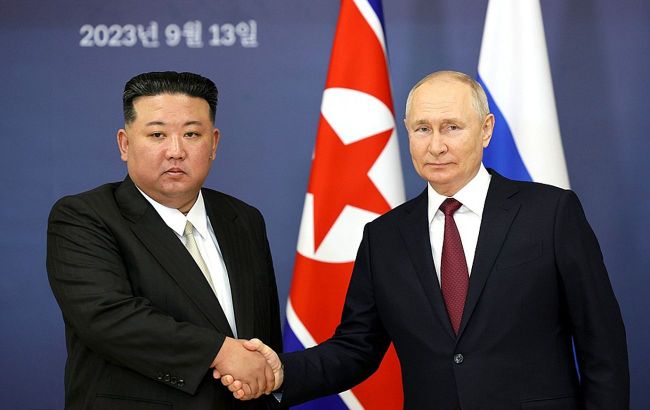 DPRK leader Kim Jong Un and Russian dictator Vladimir Putin (kremlin.ru)
Russia and North Korea have signed an agreement to expand cooperation in various fields following bilateral talks on economics, science, and technology, according to Yonhap.
The agreement was reportedly signed after the two countries held the tenth meeting of the Committee on Cooperation in Trade, Economics, Science, and Technology on Wednesday, November 15, in Pyongyang. The meeting took place in continuation of the summit between North Korean leader Kim Jong Un and Russian dictator Vladimir Putin in September. The Russian government delegation, led by Minister of Natural Resources Alexander Kozlov, arrived in Pyongyang on November 14 to participate in the meeting.
The parties discussed steps to revitalize and expand multifaceted bilateral exchange and cooperation in various areas, including trade, economics, science, and technology.
The joint committee of North Korea and Russia, an advisory body on economic cooperation at the ministerial level, has conducted nine rounds of meetings between 1996 and 2019.
The South Korean Ministry of Unification had previously stated that the November committee meeting would likely discuss various issues ranging from food aid, economic and logistical cooperation to the dispatch of North Korean workers to Russia.
Separately, the Korean Central News Agency reported that the sports ministers of North Korea and Russia held negotiations in Pyongyang and signed an agreement to expand exchanges and cooperation in the sports sector for the years 2024-2026.
Cooperation between North Korea and Russia
North Korea sent over 1 million artillery shells to Russia, with deliveries starting in August of this year.
North Korea has made about 10 arms shipments to Russia, which could cover about two months of shelling.
Following Kim Jong Un's recent visit to Russia, the White House claimed that the dictator's regime provided occupiers with 1,000 containers of military equipment and ammunition.
According to Andrii Yustov, a representative of the Main Intelligence Directorate of the Ministry of Defense of Ukraine, North Korea will not be able to consistently supply Russia in the war against Ukraine, and he explained why.