Russia advancing on Borova - Ukrainian expert named main aims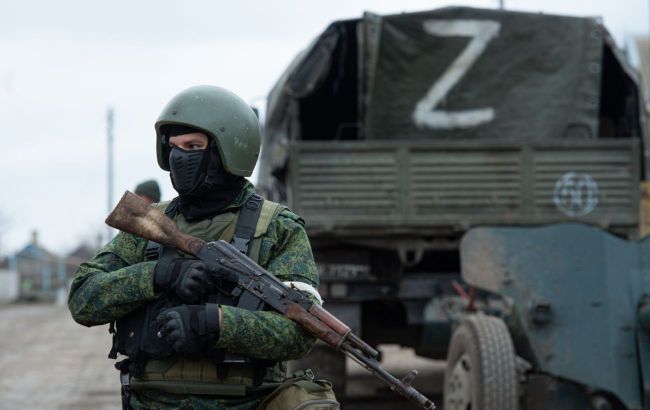 Experts named the objectives of the occupiers' offensive in the Lyman-Kupiansk sector (Photo: Getty Images)
The activation of the occupiers in the Lyman-Kupiansk sector has two main objectives. The maximum goal is to fully advance towards the Lyman-Kupiansk direction, while the minimum goal is to divert the attention of the Ukrainian Armed Forces from the Zaporizhzhia and Donetsk regions, forcing them to redirect forces to the mentioned sector, presented in an article by RBK-Ukraine titled "Where Russia breaks through and whether this will disrupt the Ukrainian counteroffensive in Bakhmut: the frontline overview."
The occupiers are attempting to advance towards the Oskil River and, at the very least, establish a buffer zone around the Luhansk region, which Russia positioned as its war objective in Ukraine, along with the occupation of the Donetsk region. Presumably, the enemy wants to reach the Oskil Reservoir, occupy Borova, and divide the Ukrainian group.
The military-political expert from the "Information Resistance" group, Oleksandr Kovalenko, emphasizes that the Russian offensive on the Lyman-Kupiansk direction was planned as far back as the end of 2022. The maximum program is to reach this direction fully.
"The minimum program aims to divert the attention of the Ukrainian Defense Forces from the Zaporizhzhia and Donetsk regions and force them to shift resources to this new direction. Within the framework of the minimum program, they want at least to reach the administrative borders of the Luhansk region," he stated.
Military expert Vladyslav Seleznev, in turn, does not exclude that by breaking through to Borova, the Russians aim to fix the front line along the left bank of the Oskil, to establish a negotiating track with Ukraine, taking into account "new realities." They have engaged the elite 4th Kantemirovskaya Guards Division, meaning they have committed their best troops.
"As we have not confirmed the loss of the three settlements, I believe the situation is as follows. The enemy advanced and took them under control, but our forces launched a counteroffensive and regained them. Since they aimed to reach the front lines and positions, they need to consolidate them further," he added.
The expert also agrees that the Russians are trying to divert Ukraine's forces from Bakhmut, where a critical situation is unfolding.
Russian offensive on the Lyman-Kupiansk direction
The Russian military leadership has concentrated over 100,000 soldiers in the Lyman-Kupiansk direction, comparable to the size of the forces involved in the war in Afghanistan.
As reported by the spokesperson of the Operational Command East of the Armed Forces of Ukraine, Serhiі Cherevatyi, the Russian military is attempting to seize the initiative on the Lyman-Kupiansk front. Later, according to his statement, the Ukrainian Armed Forces could contain the "major offensive" by the Russians, which they announced in the spring.
Just yesterday, Cherevatyi stated that "the tactical line there (on the Lyman-Kupiansk front) has not changed significantly," refuting Russian propagandists' claims about capturing three villages near Kupiansk in the Kharkiv region.