Romania may temporarily ban Ukrainian grain import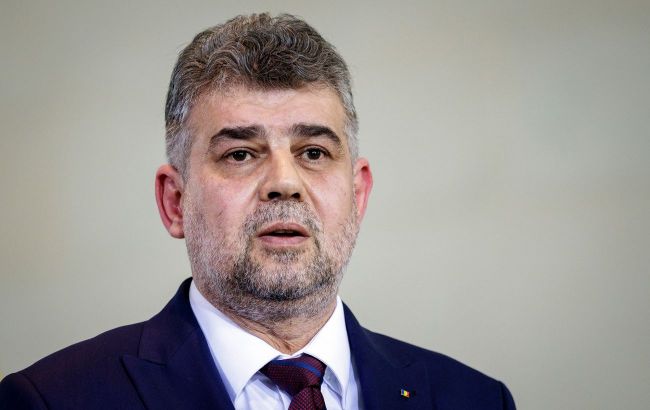 Prime Minister of Romania Marcel Ciolacu (Getty Images)
Romania may impose a 30-day ban on the import of Ukrainian agricultural products if the country receives corresponding export requests, according to Prime Minister of Romania Marcel Ciolacu, RFI reports.
He says that he is awaiting proposals on the licensing of grain exports from the Prime Minister of Ukraine, Denys Shmyhal, which he plans to discuss.
Ciolacu notes that the European Commission requested the introduction of a licensing system for grain exports to EU states. According to him, Shmyhal expressed a similar position, stating that strict control will still be necessary.
He added that after the European Commission's decision not to extend the ban on Ukrainian agricultural products, "not a single kilogram of wheat or anything else has been imported to Romania." He adds that there have been no export requests at any customs office.
"If there are export requests to Romania, I will definitely ask the Minister of Agriculture and the Minister of Economy to issue a joint order to extend the restrictions for 30 days until everything is clarified. I repeat, there are no requests, and I want to assure farmers that there will be no repeat of what happened a year ago," Ciolacu said.
Ban on the Ukrainian grain import
In May, the EU allowed 5 countries bordering Ukraine to impose a ban on the sale of certain Ukrainian agricultural products on the domestic market. However, the transit of such goods for export to other countries was allowed.
On September 15, the European Commission lifted restrictions on the import of Ukrainian grain. Nevertheless, Poland, Slovakia, and Hungary announced that they would maintain their own restrictions on imports, despite the EU Commission's decision.
Following this, Ukraine decided to file a lawsuit with the World Trade Organization over the refusal of Poland, Hungary, and Slovakia to lift the ban on import of Ukrainian agricultural products.