Rheinmetall and Ukraine form joint venture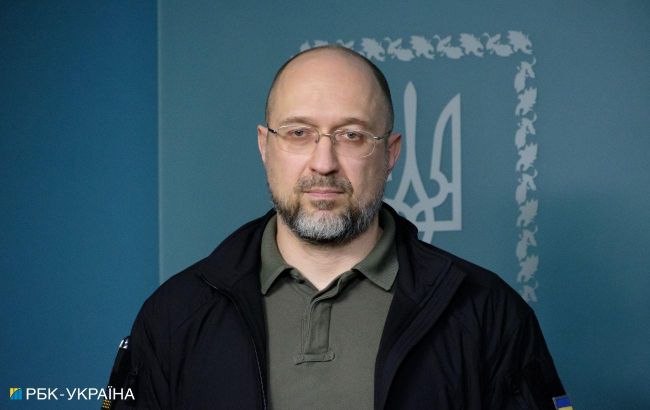 Ukrainian Prime Minister Denys Shmyhal (Photo: RBC-Ukraine, Vitalii Nosach)
Ukrainian Defense Industry and the German defense concern Rheinmetall have formed a joint venture, according to Prime Minister of Ukraine, Denys Shmyhal, at the 6th German-Ukrainian Business Forum under the slogan "Recovery, Smart Growth, and Security."
He noted that the joint venture would service and repair equipment supplied to Ukraine by our allies. The production localization of leading samples of Rheinmetall AG technology will also take place at this enterprise.
Shmyhal reported that LLC "Rheinmetall - Ukrainian Defense Industry" was registered on October 18.
"The creation of a joint venture is an undeniably significant event that elevates cooperation between our countries to a qualitatively new level and allows us to build an arsenal for a free world together," added the Prime Minister.
Shmyhal also presented Chancellor Olaf Scholz with a certificate of the registered joint venture "Rheinmetall" and "Ukroboronprom" in Ukraine.
The Minister for Strategic Industries, Oleksandr Kamyshin, noted that this is the first of three joint ventures with Ukrainian industry aimed at placing weapons production in the country.
"German companies seek to start local technical support (technical maintenance, repair, and operation) for weapons they have sent to Ukraine," he said.
The next stage is the "assembly and production" in Ukraine, which Kamyshin called a "logical development of relations" between Berlin and Kyiv.
Afterward, the joint venture is expected to move "to the assembly, and then to the production of armored vehicles between Rheinmetall and Ukroboronprom."
Additionally, Kamysin hinted at the next joint venture, stating that the German manufacturer of military equipment, Flensburger Fahrzeugbau, would collaborate with a "private Ukrainian defense industry company."
He said these two joint ventures together "will cover the entire spectrum of German weapons arriving in Ukraine and can be serviced in Ukraine."
Joint venture
The German Federal Antimonopoly Office approved Rheinmetall to create a joint venture with Ukraine in late September.
It was reported that the enterprise would be based in Kyiv.
It is essential to emphasize that Rheinmetall actively assists Ukraine in the war against Russia by supplying ammunition and various equipment.
Recently, the concern received a new order for artillery shells for Ukraine.