Rheinmetall receives large order for artillery shells for Ukraine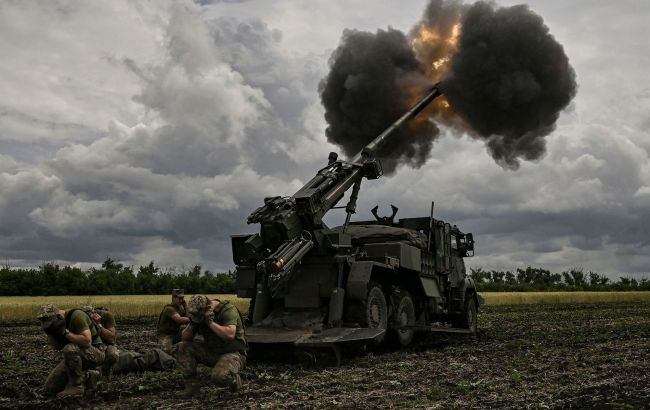 Rheinmetall will supply Ukraine with 100 thousand artillery shells (Getty Images)
Rheinmetall has secured yet another order for artillery shells under a framework agreement with the Bundeswehr. While the German government is the customer, all ammunition is destined for Ukraine, according to the company's statement.
The third order includes the delivery of over 100,000 155mm shells from Rheinmetall's new Spanish subsidiary, Rheinmetall Expal Munitions, as well as additional fragmentation-impact shells DM 121.
According to Rheinmetall, the world's largest ammunition manufacturer, the order is valued at several million euros. Tens of thousands of shells are expected to be delivered in 2023, with the remainder scheduled for shipment in 2024.
Rheinmetall's agreement with the Bundeswehr
In July 2023, Rheinmetall announced the signing of a new framework agreement for artillery ammunition with the Bundeswehr and the expansion of an existing contract. The contracts entail the delivery of several hundred thousand shells.
The framework agreement for the supply of 155mm artillery ammunition, signed in July, is valid until 2029 and represents a potential order volume of approximately 1.2 billion euros.
The defense and foreign affairs ministers of the EU approved a plan for joint procurement of ammunition. This plan involves providing Ukraine with 1 million shells over the next 12 months.