Recovery of Ukraine's energy sector - UkrEnergo named the required amount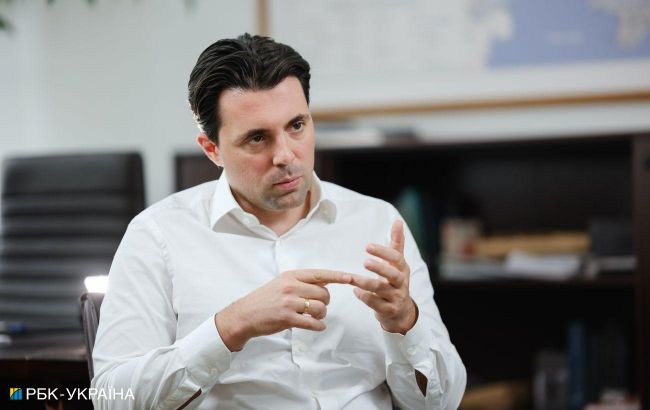 Chairman of 'Ukrenergo', Volodymyr Kudrytskyi (photo: Vitalii Nosach, RBC-Ukraine)
Ukraine's energy infrastructure, which suffered from Russian shelling, still requires restoration. To fully rebuild the Ukrainian energy system, several hundred million dollars are needed, according to Volodymyr Kudrytskyi, the Head of the National Energy Company "Ukrenergo."
According to him, "Ukrenergo" has attracted over a billion dollars from Western partners for the restoration of Ukraine's energy infrastructure.
"We have already financed most of our needs, but I think that several hundred million more may be required not only to restore objects in the format they were in but also to rebuild them in a more modern format," he explained.
Kudrytskyi emphasized that this amount does not include the investments that will be needed after the liberation of all Ukrainian territories, including Donbas and Crimea. He does not rule out the possibility that the enemy may damage energy facilities while retreating from occupied territories.
"It is difficult to predict how much more resources will be needed to restore normal power supply schemes in the de-occupied territories of Ukraine, including Crimea," the official emphasized.
Preparing for winter
Analysts and experts believe that this winter, the occupiers will not be able to leave Ukrainians without electricity. However, recently, for the first time in six months, Russians attacked Ukraine's energy system. There were minor disruptions in the capital, as well as in the Kyiv, Zhytomyr, and Rivne regions.
Previously, "Ukrenergo" had provided information on the readiness of Ukraine's energy system for a repeat of the scenario from the previous winter.