Putin's new justification for war in Ukraine: Hunting for 'spider' and claiming support for Palestine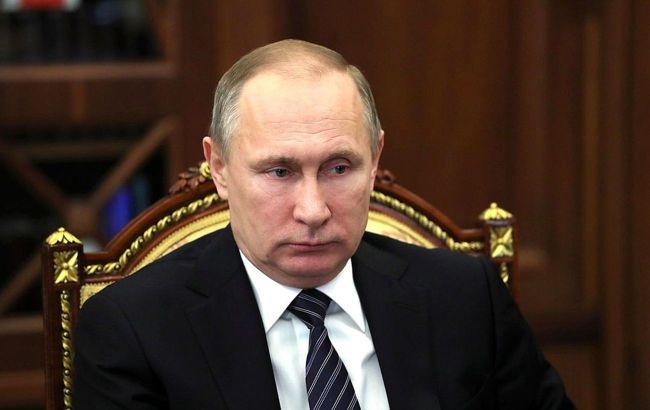 Vladimir Putin (Photo: Getty Images)
Russian dictator Vladimir Putin claims this evening that by fighting against Ukraine, he is allegedly trying to help Palestine. He also expresses a desire to find a "spider" that allegedly seeks to defeat Russia on the battlefield, according to Putin's statement.
The search for the spider
In his address, Putin stated that he wished to find the root of evil and the very "spider" who allegedly sought to entangle the entire planet with its web and aimed to achieve a strategic defeat for Russia on the battlefield.
"It (the spider - Ed.) has supposedly deceived people on the territory of Ukraine for decades. By fighting against this enemy within the special military operation framework, we strengthen the positions of all those who are fighting for independence and sovereignty," fantasized the dictator.
Russia's alleged assistance to Palestine while fighting against Ukraine
The dictator also did not forget to mention the attack by Hamas militants on Israel and the ongoing military actions in that region.
"Helping Palestine can only be achieved through fighting against those who are behind this tragedy," Putin claimed.
According to him, Russia is supposedly engaged in this battle within the framework of a so-called special military operation.
"With them. And for oneself, and for those who seek real, true freedom," the dictator added.
Ukrainian trace in the events in Makhachkala
Putin attempted to blame Ukraine for the recent events in Makhachkala, according to him, these events were supposedly inspired from Ukrainian territory by the hands of Western intelligence agencies.
He believes that this happened supposedly through social media.
Makhachkala riots
On the evening of October 29, an angry crowd from Dagestan stormed into Makhachkala airport. They were allegedly looking for Jews who were supposed to arrive on a flight from Israel. Later, it became known that more than 20 people were affected by the riots.
Ukrainian President Volodymyr Zelenskyy stated that the events in Makhachkala were part of the widespread culture of hatred towards other nations in Russia.
Today, MFA spokesperson Oleg Nikolenko stated that Russia was trying to accuse Ukraine of involvement in the events in Makhachkala, Dagestan. However, these events reflected the deeply ingrained anti-Semitism within Russian elites and society.