Putin met with Kadyrov: ISW reveals dictator's intentions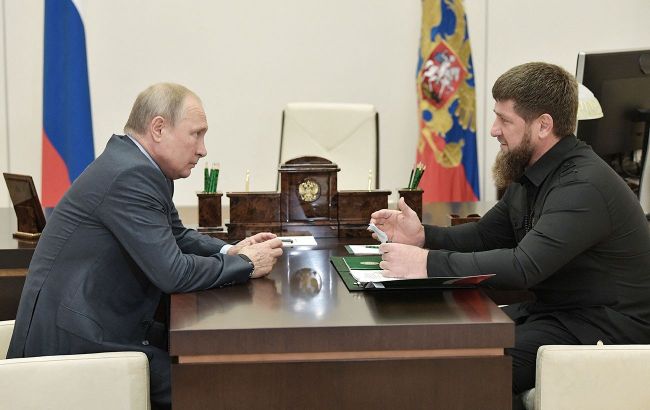 Vladimir Putin and Ramzan Kadyrov (Getty Images)
Russian dictator Vladimir Putin seeks to publicly display his support for the head of Chechnya, Ramzan Kadyrov, especially amid rumors of Kadyrov's possible illness, according to a report from the Institute for the Study of War (ISW).
The Kremlin purportedly showcased a meeting between Putin and Kadyrov on September 28 amid speculation regarding Kadyrov's health and public backlash due to a video showing his son assaulting a prisoner. During this meeting, the dictator praised the actions of Chechens in Ukraine.
The last meeting between Putin and Kadyrov occurred on March 23, during which analysts noted that the head of Chechnya appeared nervous. Today's meeting is likely an attempt by the Kremlin to bolster Kadyrov, especially after the failed Wagner Group rebellion.
"Putin's meeting with Kadyrov is likely a reciprocation of Kadyrov's expressions of loyalty to Putin following Wagner's armed rebellion on June 24 and signals Putin's willingness to continue supporting Kadyrov despite recent events," the report states.
Kadyrov's health issues
Recently, Bild reported the head of Chechnya, Ramzan Kadyrov, having serious health problems. He has visibly deteriorated in recent times, looked swollen, and, according to some videos, was unable to fully open his eyes. According to media reports, Kadyrov is facing severe kidney problems.
The Ministry of Defense's General Staff announced that the head of Chechnya, Ramzan Kadyrov, is currently in critical condition.
For more information on who Ramzan Kadyrov is and why he matters to Putin, please refer to RBC-Ukraine article.