Putin may have at least three doubles - Ukrainian intelligence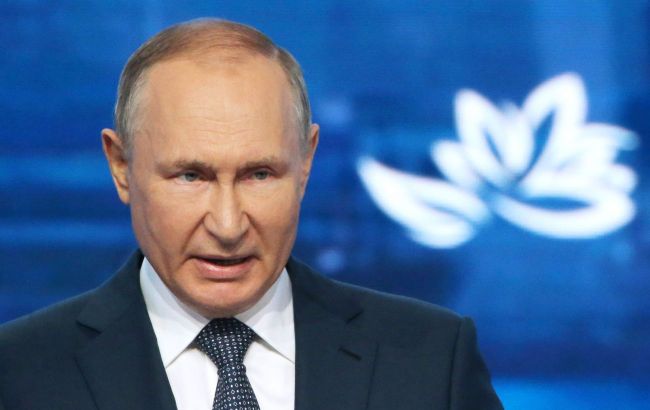 Russian dictator Vladimir Putin (kremlin ru)
Russian dictator Vladimir Putin may have at least three doubles, indicating fear and weakness within the Kremlin regime, according to the representative of the Main Intelligence Department of the Ministry of Defense of Ukraine, Andrii Yusov.
"It's not a probability, it's a fact (the existence of Putin's doubles). Regarding information from anonymous Telegram channels that he died, unfortunately, this news has not been confirmed. But regarding doubles - yes, Kremlin uses such technology," he said.
When asked how many doubles the dictator Putin may have, Yusov said, "There could be various options, but we can say three for sure."
The intelligence officer believes that the presence of the dictator's doubles indicates that the Kremlin regime is not stable, and it also reflects Putin's fears.
"This means the regime as a whole is not stable, not only in the eyes of Ukraine but in the world's perception. It means that we are not talking about a strong, influential, confident politician, but about technology - a sort of Big Brother image that watches you... It speaks to the fear of the Kremlin, that their structure is like a house of cards, held up by the image of Putin as a dictator," explained Yusov.
Is Putin seriously ill?
Rumors about the Russian dictator supposedly having a serious illness have been circulating for a long time. There are also constant reports on social media that Putin avoids public appearances, and his doubles allegedly appear in public. Ukrainian intelligence, in particular, has claimed that a double of Putin could visit the occupied territories of Ukraine.
Earlier, the head of the Main Intelligence Department of the Ministry of Defense, Kyrylo Budanov, said that the Russian dictator is terminally ill. According to him, the President of the Russian Federation has at least three doubles, who underwent plastic surgeries for greater similarity.
At the end of October, some anonymous Russian Telegram channels reported Putin's alleged death. However, the representative of the Main Intelligence Department, Andrii Yusov, refuted this information.