Ukrainian intelligence about Putin's health condition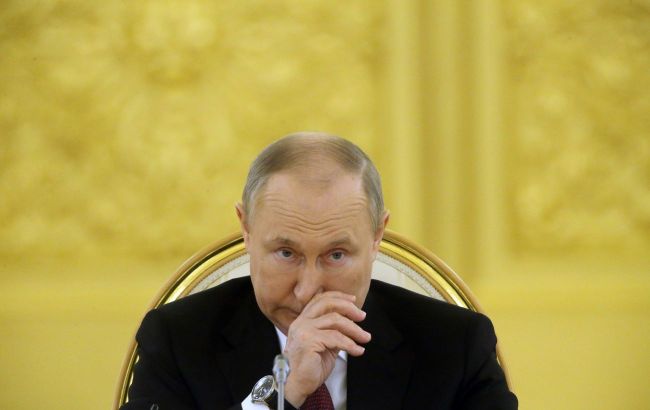 Russian dictator Vladimir Putin (Getty Images)
Russian dictator Vladimir Putin is facing health issues. However, recent rumors circulating online about his death are untrue, according to the representative of the Main Intelligence Directorate of the Ministry of Defense of Ukraine, Andrii Yusov.
"The Russian dictator has had health problems for a long time. This is not a secret, and such data have been confirmed from various sources," the intelligence officer said.
Yusov also commented on the information about Putin's supposed death, which appeared on certain anonymous Russian Telegram channels in the evening of October 26. There were also reports on social media suggesting that a state coup was being prepared in Russia.
"Unfortunately, the recent information that has been circulating from anonymous Russian sources is unverified and primarily aimed at the Russian domestic audience with certain objectives," Yusov added.
Rumors about Putin's illness
Information about the alleged serious illness of the Russian dictator has been circulating for a long time. There have been constant claims online that Putin avoids public appearances, and it is alleged that his lookalikes are the ones substituting him.
It should be recalled that the head of the Main Intelligence Directorate of the Ministry of Defense, Kyrylo Budanov, has repeatedly stated in the past that Putin is terminally ill. He has also indicated that the dictator has at least three body doubles who have undergone plastic surgeries to enhance their resemblance.