Putin has dozen yachts, one being repaired at shipyards of 'hostile West'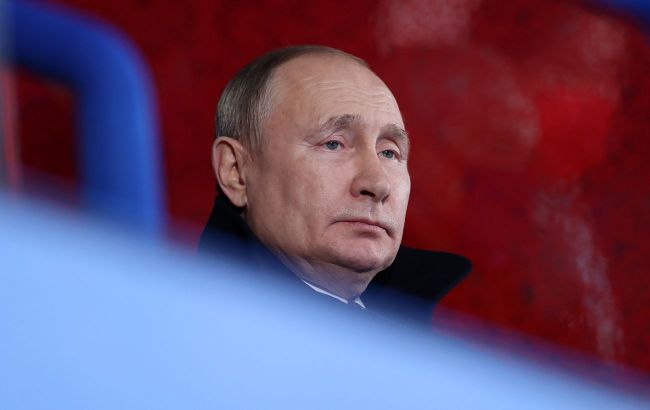 Russia's dictator, Vladimir Putin (Photo: Getty Images)
Journalists have counted how many yachts the Kremlin's leader Vladimir Putin owns. In particular, it turned out that he has acquired two new vessels, one of which is being repaired by a company that fulfills orders for NATO countries, according to the investigation by the Dossier center.
"Putin's two new yachts are the 71-meter yacht Victoria and the 38-meter boat Orion, which accompanies it. Now Putin's well-known fleet consists of 10 ships," say investigators.
What is known about the yacht Victoria?
According to the investigation, the yacht Vitoria belongs to the mega-yacht class (over 70 meters long). The cost of such vessels, as journalists say, reaches hundreds of millions of dollars, and annual maintenance is tens of millions of dollars.
Victoria was built at the Sevmash military plant shipyards. It was laid down in 2005 and took 14 years to build. It was the first attempt to make a civilian superyacht for Putin in Russia.
The hull of the Victoria yacht was launched in 2013 and sent to Italy to the ISA Yachts shipyard. It was completed at the Turkish company AES Yachts Shipyards and launched in 2019.
As journalists found out, Alina Kabaeva, who is considered Putin's possible lover, and her entourage usually use Victoria. But now Victoria is at the Desan company shipyards in Istanbul.
"This unusual company not only fulfills civilian orders but also builds military ships for NATO and can work with the Alliance's classified documentation," the investigation says.
Putin's yachts
Among Putin's known ships is the yacht Graceful, 82 meters long, launched in 2014. It has a swimming pool, a helipad, two floors of apartments, guest cabins, and lounges. The cost is estimated at $100 million. It's worth noting that the Graceful yacht left the German port before EU sanctions were imposed.
In addition, the yacht Shaherezada, associated with Putin, was seized in Italy. It costs $700 million.
The rhetoric of the "hostile West"
The theme of the "hostile West" is traced in all speeches of the Russian dictator Vladimir Putin and his close political entourage. It can be confidently said that this is one of the pillars of the ideology of the Putin regime. For example, even before the large-scale invasion, Putin claimed that NATO had declared Russia its enemy, and Ukraine's accession to the Alliance posed a threat to the Russian Federation. There were also several statements that Russia was allegedly at war with NATO in Ukraine. However, as seen from the investigation, this does not prevent Putin from enjoying the benefits of the so-called "hostile West."