Putin comments on Prigozhin's plane crash for the first time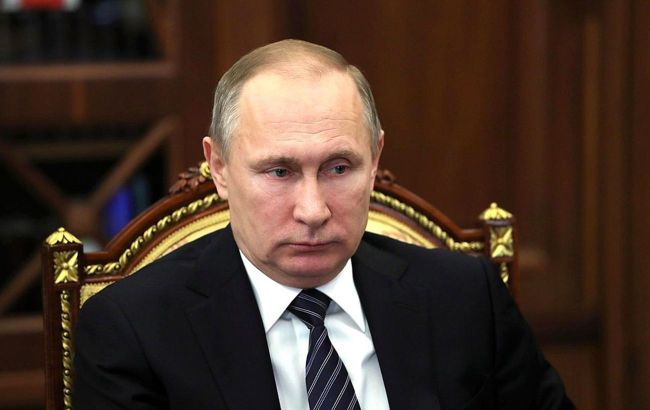 Russian dictator Vladimir Putin (kremlin.ru)
During a meeting with Denis Pushilin, the leader of "Donetsk People's Republic" terrorists (Russian-backed paramilitaries), Russian dictator Vladimir Putin "expressed condolences" to the victims of the plane crash in the Tver region. Wagner PMC chief Yevgeny Prigozhin could have been on board.
"Regarding this plane crash, first and foremost, I want to express sincere condolences to the families of all the victims. This is always a tragedy," Putin said.
According to him, preliminary data indicate that there were employees of the Wagner PMC on board. The dictator began to praise the mercenaries for their "significant contribution to the fight" against Ukraine.
"I have known Prigozhin for a very long time, since the early 90s. He was a person of a challenging fate, and he made mistakes, and he sought results that were necessary for himself even when I asked him for them. He was a talented man, a talented businessman," the dictator added.
He confirmed that Prigozhin had returned from Africa just yesterday and had meetings with officials in Russia.
As Putin mentioned, the Investigative Committee has already initiated an investigation into the plane crash. Currently, "technical and genetic examinations are being conducted."
The Kremlin leader consistently talked about Prigozhin in the past tense but never confirmed his death.
Plane crash with Prigozhin on board
On Wednesday, August 23, a plane crashed on the territory of the Tver region, with reportedly 10 people on board. Later, it became known that the crash involved a business jet, and Rosaviatsiya reported that among the passengers of the plane was the leader of the Wagner Group leader Evgeny Prigozhin, and the leadership of the Private Military Company. Prigozhin's death in Russia has not been officially confirmed yet.
Russian state media also reported that rescuers found the remains of all 10 passengers of the plane. In Russia, there are various versions suggesting that the plane was destroyed by air defense systems, as well as a possible sabotage act.
For more information about the crash of the Wagner Group leader's plane, read the report on RBC-Ukraine.