Putin cannot veto Ukraine's NATO membership - Stoltenberg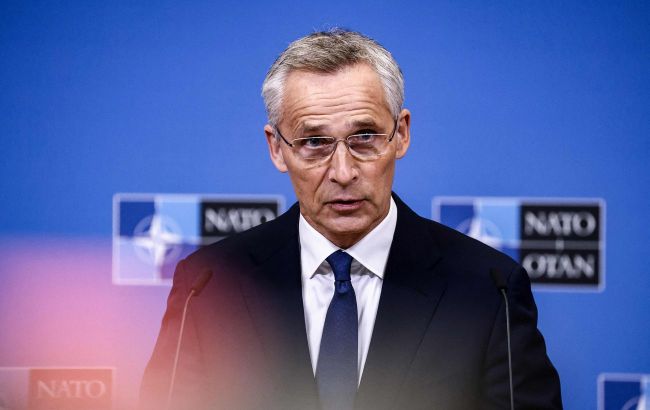 NATO Secretary General Jens Stoltenberg (GettyImages)
Russian dictator Vladimir Putin does not have the veto power over NATO expansion and therefore cannot decide on Ukraine's future membership in the Alliance, said NATO Secretary General Jens Stoltenberg, as reported by Ukrainian media correspondent.
"All allies agree on many issues, including Ukraine's membership. Everyone agrees that NATO's doors are open... All allies agree that Ukraine will become a member," Stoltenberg said.
He also said that Russia cannot and will not decide on this matter; it will be solely addressed by NATO and Ukraine.
"President Putin does not have the veto power over NATO expansion," the Secretary General stated.
Ukraine's accession to NATO

Ukraine is eagerly anticipating the NATO Summit in Vilnius, which will take place on July 11-12. During the summit, our country hopes to receive a clear political decision on supporting its course towards the Alliance.
Andriy Yermak, the Head of the Office of the President, said that Ukraine expects an invitation to NATO with an open date, while Foreign Minister Dmytro Kuleba mentioned that our expectations from the summit have already been partially satisfied.
President Volodymyr Zelenskyy said that there are strong political grounds for inviting Ukraine to NATO, and there is a full understanding regarding security guarantees until the moment of accession.