Prigozhin's pre-death visit to Africa: Attempt to salvage operations from Russian Intelligence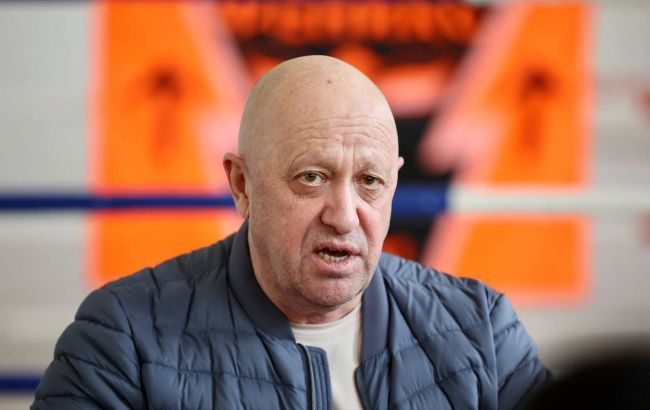 Yevgeny Prigozhin (Photo: Russian media)
Wagner PMC leader Yevgeny Prigozhin visited Africa before his demise in an effort to save his "empire" from Russia's Main Intelligence Directorate (GRU), according to Financial Times.
The head of the Wagner Private Military Company, Yevgeny Prigozhin, visited Africa before his death in order to save his "empire" from Russia's GRU.
According to Financial Times, the aim of Prigozhin's trip to Africa this week may have been to obstruct the GRU from gaining control over Wagner PMC's operations on the continent.
Ahead of Prigozhin's visit to Libya, a Russian delegation was sent, including Deputy Defense Minister Yunus-Bek Yevkurov. They met with the pro-Kremlin leader of the Libyan National Army, Khalifa Haftar, who has been supported by the Wagner mercenaries since 2019.
Additionally, The Wall Street Journal reports that Prigozhin traveled to Africa and met with Central African Republic President Faustin-Archange Touadéra. He sought to assure him that the failed coup in Russia would not hinder his ability to recruit new militants and secure investments for partners in the CAR.
During Putin's meeting with Touadéra, he personally advised him to distance himself from Prigozhin. Consequently, during a visit to a conference in St. Petersburg, Touadéra refrained from being photographed with Prigozhin.
WSJ reports the Ministry of Defense, led by Prigozhin's main rival Sergei Shoigu, dispatched delegations [to African countries] to inform foreign governments that they would henceforth conduct affairs directly with the Russian state.
FT also states, citing a former senior politician of the Central African Republic, that Touadéra considered reducing the influence of the Wagner group in the country. However, he dismissed this idea, realizing how dependent he was on Prigozhin's associates. Specifically, in 2022, Wagner member and former Russian FSB agent Valery Zakharov served as Touadéra's national security advisor. Furthermore, the militants were responsible for protecting the president, military training, and participating in combat missions against insurgents.
Background
On the evening of August 23, a business jet crashed in the Tver region of Russia. According to unconfirmed information, it belonged to Yevgeny Prigozhin, the founder of the Wagner PMC. There were no survivors in the incident, with three pilots and seven passengers on board.
According to Rosaviatsiya (the Russian Federal Air Transport Agency), Prigozhin was listed as one of the passengers. There are no official reports of his death at this point.
One of the theories circulating on the Internet is that the plane may have been downed by air defense systems.
It is worth noting that back in June, the Russian authorities allowed Prigozhin and the Wagner mercenaries to move to Belarus after an unsuccessful coup attempt.
For more detailed information about the plane crash, you can read RBC-Ukraine article.