President's office spells out why negotiations with Russia are impossible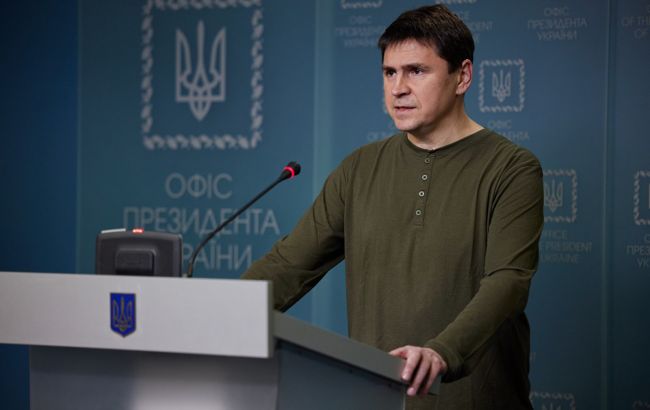 Mykhailo Podolyak, Advisor to the Head of the Office of the President of Ukraine (Photo: president.gov.ua)
Today's Russia is absolutely a non-negotiable subject in the international arena, and there are at least four compelling arguments to confirm that, explained Mykhailo Podolyak, an Advisor to the Head of the Office of the President of Ukraine, in his tweet.
Putin is weak and always lies
According to Podolyak, Russian dictator Vladimir Putin and his vertical power structure are inherently weak, and incapable of controlling internal processes within the country.
"Other managers will appear," he stated.
Furthermore, as Podolyak points out, Putin always lies.
"A perfect example of a lie is the state's annual funding of $1 billion for the terrorist PMC "Wagner". What will Emmanuel Macron say?" asked the Advisor.
Attacks on Ukraine
Podolyak highlights that while experiencing constant panic attacks and their own physical mortality, Russia continues to indiscriminately kill civilians. As an example, he mentioned the shelling of the center of Kramatorsk on June 27, where 61 people were injured and 10 killed.
"The terrorist method of war against the civilian population is Russia's only tool for self-confidence in its own capabilities," he added.
Russia cannot adhere to agreements
According to Podolyak, Moscow demonstratively disregards international law and institutions, and therefore will not be able to uphold agreements until it undergoes a political renewal and takes responsibility for its crimes.
"The task to the world today is to accelerate the destruction of the Putin regime. Time to discuss the models of post-Putin Russia. And look closely at the successors," Podolyak concluded.
Shelling of Kramatorsk on June 27
Yesterday, Russian occupiers shelled Kramatorsk in the Donetsk region, attacking the city with two missiles. One was in the center of the city, hitting a local pizzeria, while the other struck the suburban town of Bilenke. As of now, there are already reports of 10 deaths and 61 injuries.
Among the victims, there are three underage girls - aged 17 and two sisters, both 14 years old. Rescue operations are still ongoing, and it is possible that there are still people trapped under the rubble.
Today, Ukraine's Security Service arrested a Russian spotter responsible for the strikes on Kramatorsk a day earlier. Prior to the shelling, he recorded a video from a café, showing the parked cars nearby. He then transmitted the data to the Russian military intelligence. The traitor turned out to be a local resident and an employee of a local gas transport company. He was an "uncovered" agent of the General Staff's main intelligence directorate of the Russian Armed Forces.