President's Office on overnight attack against Ukraine: Russia's response to any realistic peace summits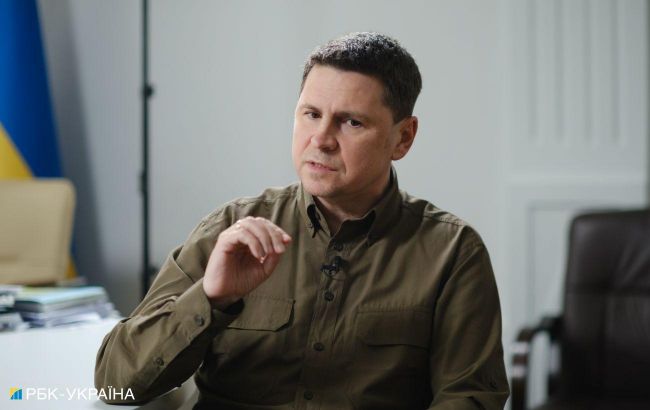 Advisor to the Head of the Office of the President of Ukraine Mykhailo Podolyak (Vitalii Nosach, RBC-Ukraine)
Russia has launched nearly 70 missiles of various types and drones against Ukraine overnight. This aggressive move is an unconditional response to ongoing realistic peace talks aimed at ending the war, believes Mykhailo Podolyak, Advisor to the Head of the Office of the President of Ukraine.
"Almost 70 missiles of various types and drones during one night. All over the territory of Ukraine... This is RF's unconditional response to any realistic peace summits (not only in Saudi Arabia), to any attempts by the world to get back to international law, to any extended discussions with the countries of the Global South," he tweeted.
The advisor further emphasized that Russia "wants to kill, disobey laws, dominate," and it is time to make a consolidated decision to end the war justly.
Missile attack against Ukraine on August 5
In the evening, the enemy resorted to massive shelling on the territory of Ukraine. Initially, reports indicated the launch of Kalibr missiles from the south, seemingly targeting Kyiv, but later diverted towards Khmelnytskyi. After some time, Air Forces reported launches of Kinzhals from Tambov and a hypersonic missile from the north.
Anti-aircraft forces of Ukraine destroyed 13 Kalibr cruise missiles, 17 Kh-101/Kh-555 cruise missiles, and 27 Shahed-136/131 UAVs.
Summit in Saudi Arabia
On August 5-6, a peace summit is held in Jeddah, Saudi Arabia, on the key principles of restoring a sustainable and just peace for Ukraine. The Office of the President of Ukraine summed up the outcomes of the meeting of representatives from more than 40 countries.