President's Office reveals Russians' key objective during current stage of war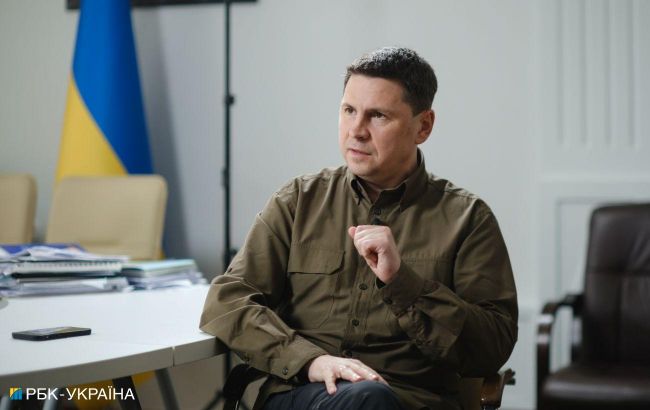 Mykhailo Podolyak, advisor to the Head of the President's Office (Photo: Vitalii Nosach, RBC-Ukraine)
The main goal of Russia's authorities at this stage of the war against Ukraine is to force dialogue. To prevent this, our country must provide weaponry, according to Mykhailo Podolyak, an advisor to the head of the Office of the President, on Twitter.
According to him, Russia is trying to seize the initiative. Such attempts include:
Undermining the Kakhovka Hydroelectric Power Station.
Mining the Zaporizhzhia Nuclear Power Plant.
Organizing and financing a state coup in Nigeria and creating a "Russian blackmail triangle" there (Burkina Faso, Mali, Niger).
Provocations by the "Wagner Group" towards Poland and Lithuania.
Definitively erasing Belarus's sovereignty by preparing a terrorist attack at the Mozyr Oil Refinery, which could provoke Belarus's involvement in a war.
"The main goal of Russia at this stage is to intimidate and compel negotiations... To counter this strategy, it's enough to ignore Russia and timely provide Ukraine with weapons," he emphasized.
Talks between Ukraine and Russia
Recently, calls for dialogue with Russia to "accelerate the end of the war" have once again become popular in the world.
For instance, Italy's Minister of Defense, Guido Crosetto, mentioned a "dead end on the frontlines."
According to him, Ukraine might make a political choice to end the conflict due to this situation.
Following this, Podolyak emphasized that currently, talks were needed only for Russia, as it would gain a series of advantages from them.