President of Hungary induces Orban towards resetting relations with Ukraine: Bloomberg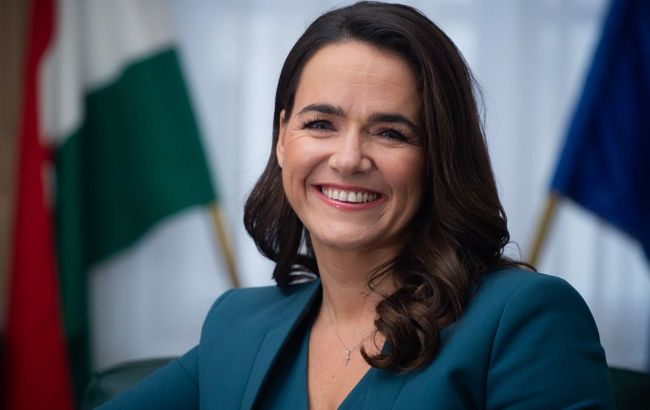 President of Hungary Katalin Novak (Photo: twitter.com/KatalinNovakMP)
President Katalin Novak has taken the initiative in attempts to reset relations between Hungary and Ukraine, according to Bloomberg.
She recently met with Ukrainian President Volodymyr Zelenskyy. It is noted that in this way, she is attempting to overcome the Kremlin-friendly rhetoric of Hungarian Prime Minister Viktor Orban.
Novak stated that she had had substantive negotiations with Zelenskyy on the sidelines of the Crimean Platform International Summit in Kyiv. Zelenskyy, on his part, expressed gratitude for the visit and stated that he would work with Novak on improving bilateral relations.
Hungary-Ukraine relations
Bloomberg writes that Hungary is becoming increasingly isolated within the European Union due to Orban's attempts to undermine Western sanctions against Russia.
He attempted to block EU assistance, refused to supply weapons to Ukraine, and repeatedly stated that "Ukraine's counter-offensive was doomed to fail."
The Head of the Prime Minister's Office of Hungary, Gergely Gulyas, stated that Hungary's foreign policy was determined by the government, not the president.
Statements by the President of Hungary
Novak, who is the Supreme Commander of the Hungarian Armed Forces, participated in the Crimean Platform International Summit.
She stated that they had agreed on a five-point plan, including Hungary's adherence to the Peace Formula, which required Russia to withdraw its troops from the entire territory of Ukraine.
Novak also stated that they would work on a document regarding the reset of bilateral relations and the strengthening of the rights of ethnic Hungarians in Ukraine.
Hungary's position on the war
Hungarian Prime Minister Viktor Orban takes an openly pro-Russian position. He often makes statements to discredit Ukraine.
Since the start of the full-scale war, Hungary has not provided military assistance to Ukraine and has blocked EU sanctions against Russia. Additionally, Budapest continues to engage in trade with Russia, and representatives of the Hungarian government visit Moscow.
Recently, Katalin Novak visited the Zakarpattia region and met with the leadership of the Regional State Administration, regional council, Berehove, and the district.