Precision strikes on moving targets: U.S. upgrades HIMARS rockets for mobile target capability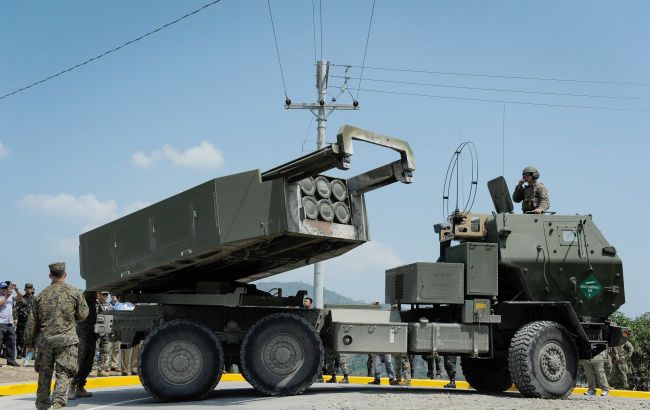 HIMARS (Photo: Getty Images)
Lockheed Martin, the manufacturer of the HIMARS rocket artillery system, has announced their modernization to enable the targeting of mobile objectives, according to the Defense Post.
As the company stated, testing of the previously developed RIG-360 module had been conducted. It provides target updates for ammunition in flight and can be used not only for HIMARS munitions.
"This test is a big step forward to advancing the US Army's Joint Fires vision," said Scott Arnold, the official representative of Lockheed Martin.
According to the developers, this concept verification aims to provide the U.S. Army with the capability to strike deep targets with forward-firing munitions, even against moving targets under complex conditions. They consider this task critical to enhancing the flexibility of the U.S. Army.
The RIG-360 communication module was initially developed for the Patriot Advanced Capability-3 interceptor family. It acts as an interface between the interceptor missile and the integrated fire control system. The module uses data about targets from various sensors, allowing the interception of the missile on a 360-degree basis.
HIMARS in Ukraine
The Ukrainian military frequently uses HIMARS to strike Russian enemy positions on the frontlines. Ukrainian Armed Forces have effectively employed HIMARS MLRS in the shoot-and-scoot tactic, notably during the attack on an occupied dormitory in Makiivka.
Former Ukraine's Defense Minister, Oleksii Reznikov, previously noted that Ukraine needed approximately 50 HIMARS systems to halt the Russian army's advances and around 100 for an effective counteroffensive.