Powerful drone attack on Ukraine - Air Forces on peculiarities of shelling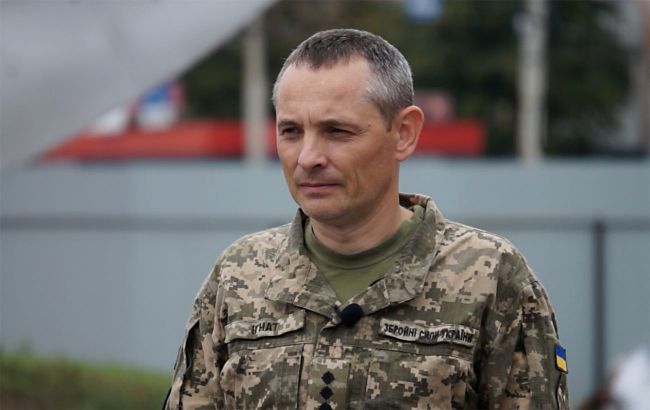 The Spokesperson of the Air Forces Command of the Armed Forces of Ukraine, Yurii Ihnat (Photo: suspilne media)
During the night, Russians launched a powerful attack on Ukraine, using not a record number of kamikaze drones. At the same time, Russia has started using attack drones more intensively, according to the spokesperson of the Air Forces Command of the Armed Forces of Ukraine, Yurii Ihnat.
"This night, there was not just a record number of drones; there were even more. There were about fifty drones, and it was quite a powerful attack. We managed to destroy 34 of them, plus six tactical drones were shot down in the past day," he said.
According to the spokesperson, the enemy has started using attack drones more intensively, such as Shahed drones and other types. Unfortunately, Ignat mentioned that the enemy can now produce its attack drones.
"Therefore, there are indeed new challenges and threats in this regard. We must respond to them accordingly and use the means of countering that we can afford now," he added.
The military does not exclude that "air defense will always be a top priority" because "the enemy may continue to terrorize our critical infrastructure, fuel, energy sector, and other objects."
Commenting on tactical drones, Ihnat called them a "hazardous thing."
"We understand they are essentially 'hanging' around the front line 24/7 and even in the rear. I mean cities like Kryvyi Rih, Dnipro, the Kharkiv region, the Sumy region, and the Chernihiv region. Tactical drones are often observed there. These are low-speed, low-visibility, and small-sized targets. It is challenging to destroy them, and the danger from them is severe. Because then, a Lancet can come from these drones," he explained.
Shelling in Ukraine
During the night of Thursday, September 28, Russian forces launched 44 kamikaze drones at Ukraine. The air raid triggered air raid alarms. Explosions were reported in the Cherkasy region, and air defense systems were activated. There is also information about attacks on the Kirovohrad and Odesa regions. Ukrainian air defense forces successfully shot down 34 enemy drones.