Poland to host the largest NATO land exercise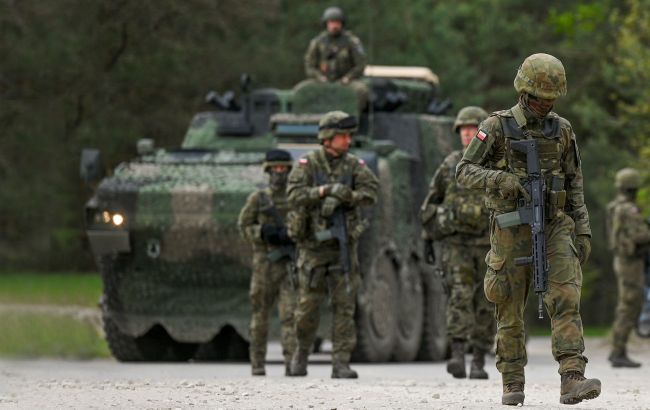 Poland to host the largest NATO land exercises (photo: Getty Images)
In 2024, Poland will host the largest NATO land forces exercise in Europe, called Dragon-24, states the Chief of the General Staff of the Polish Armed Forces, General Wiesław Kukuła.
According to him, the Dragon-24 exercises will be the largest land forces training in Europe.
"In total, around 20,000 personnel will participate, including 15,000 from the Polish Army and 5,000 from various NATO countries, primarily the United States and the United Kingdom," stated Kukuła.
He also noted that units from the land forces of Poland, the United States, the United Kingdom, Germany, Italy, Spain, Turkey, Slovenia, and Albania are expected to participate in the Dragon-24 exercises. These exercises will be the most extensive on NATO's eastern flank in the past 10 years.
Strengthening Poland's defense
In recent years, Poland has significantly modernized its armed forces. Among other measures, it has placed orders with the United States for Abrams tanks and around half a thousand High Mobility Artillery Rocket System (HIMARS) rocket artillery systems. Additionally, there has been discussion about Poland potentially acquiring the Iron Dome air defense system in exchange for Patriot missile systems for Ukraine.
The Telegraph reports that Poland's efforts in strengthening its armed forces are motivated by concerns over Russia's actions and the desire to build the largest land army in Europe.
It has also been reported that Poland intends to deploy several new military units near its borders with Belarus and Ukraine.