Poland may block Ukraine's accession to the EU: what is the reason?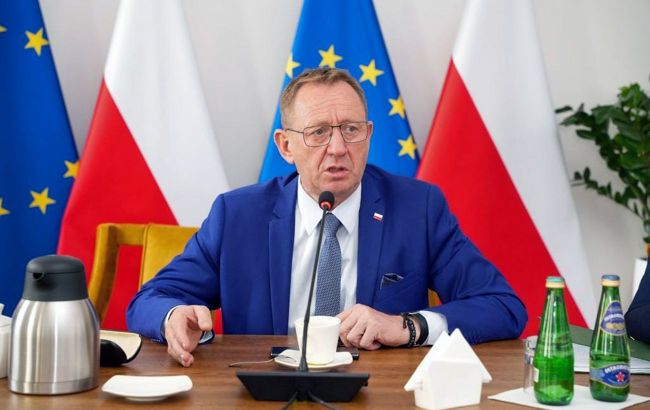 Poland's Minister of Agriculture, Robert Telus (photo: MRiRW)
He emphasized that Poland's stance on banning grain imports from Ukraine is firm, and he suggests that this is building a condition for Ukraine's EU accession.
He stated that if those instruments are not established today, Poland will not agree to Ukraine's accession to the EU. He pointed out that when Poland joined the European Union, they had to fulfill conditions presented to them very harshly and set conditions for Ukraine.
The Minister pointed out that "based on the current situation, Polish agriculture will never win against Ukrainian agriculture."
When asked if Poland could veto Ukraine's EU membership, he responded, "If we do not create these instruments."
Telus added that the EU emphasized the need to create conditions for Ukraine's accession first and foremost.
Ban on Ukrainian grain imports
In May, the European Union allowed five countries bordering Ukraine to ban the sale of Ukrainian wheat, maize, rapeseed, and sunflower seeds on their domestic markets. Transit of such goods for export to other countries was still permitted. The restriction was set to end on September 15.
However, in early September, Poland, Bulgaria, Hungary, Romania, and Slovakia announced their intention to extend the ban on importing Ukrainian grain into their countries until the end of the year.
On September 15, the European Commission lifted restrictions on imports of Ukrainian grain. However, despite the European Commission's decision, Poland, Slovakia, and Hungary announced that they would maintain their own rules on imports of Ukrainian grain.
As a response, Ukraine decided to file a complaint with the World Trade Organization due to the refusal of these three countries to lift the ban on Ukrainian products.