Poland maintains stance on Ukrainian grain ban despite EU decision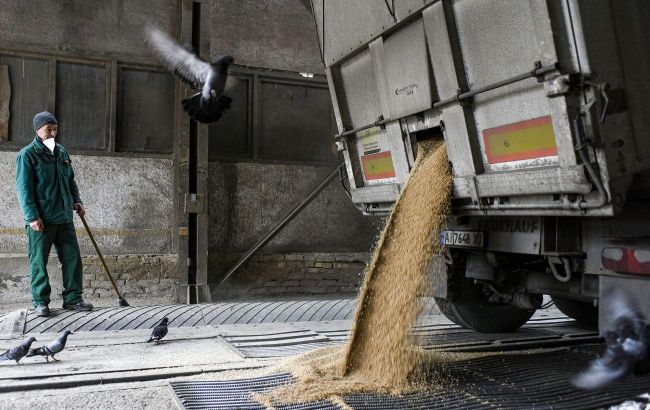 Poland states it will not change its decision regarding Ukrainian grain (Photo: Getty Images)
The Polish government believes that the ban on the import of Ukrainian grain is justified. They will not allow destabilization of the country's agricultural market, according to the spokesman for the Polish government, Piotr Müller.
According to him, Poland will, in any case, continue to assist Ukraine in its war against Russia. He notes that Ukraine's defeat in the war would also be a defeat for Poland. However, the issue of grain imports cannot be used as an argument in other matters.
"We believe that our actions regarding the ban on the import of Ukrainian grain are justified. We will not allow the disruption of Poland's agricultural market. We do not change our opinion on this matter and will take measures to protect Polish farmers," he said.
On September 15, the European Commission decided to lift the ban on the import of Ukrainian grain in Poland, Hungary, Slovakia, Bulgaria, and Romania.
After this decision, Poland, Hungary, and Slovakia unilaterally continued restrictions. This was due to the fact that the import of Ukrainian grain into these countries significantly affected domestic market prices, leading to widespread dissatisfaction among farmers.
Polish elections
Such a scandal occurred in the country against the backdrop of the upcoming parliamentary elections in Poland. Both the incumbent ruling party Law and Justice and the Civic Platform are participating in these elections.
The elections will take place on October 15, 2023. They will elect 560 members of the National Assembly (parliament), including 460 deputies of the Sejm (lower house) and 100 members of the Senate (upper house).
The Polish authorities have decided to extend restrictions on the import of Ukrainian grain.
In response, Ukraine is filing a lawsuit with the World Trade Organization, as it believes that Warsaw made this decision in the interests of pre-election political populism.