Poland is ready to extend the ban on imports of Ukrainian grain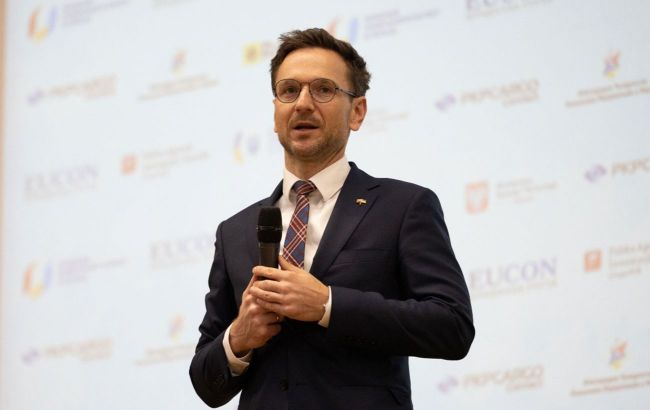 Poland's Minister of Economic Development and Technology, Waldemar Buda (Photo: twitter.com/MRiTGOVPL)
Poland is preparing a draft decision to extend the ban on importing Ukrainian food after September 15, according to Poland's Minister of Economic Development and Technology, Waldemar Buda.
He mentioned that the European Commission is moving toward a decision to lift export restrictions. This pertains to the export of Ukrainian food to five countries and not transit.
"We will negotiate with the European Commission until the very end. But we cannot allow Ukrainian grain to enter Poland immediately after the harvest. Polish farmers are our priority. They should be selling Polish grain and getting an acceptable price for it," the minister said.
According to Buda, if there is no decision from the European Commission regarding the extension of the export embargo, the Polish side will take a separate decision.
"As part of my authority, I will issue the relevant resolution, and I will block imports into Poland without hesitation. We are already preparing a draft resolution. The principle of food security will guide us," he stated.
Ban on import of Ukrainian grain
In May, the European Union allowed five countries bordering Ukraine to ban the sale of Ukrainian wheat, corn, rapeseed, and sunflower seed on their domestic markets. However, transit of such goods for export to other countries is permitted. The term of this ban is set to expire on September 15.
Nevertheless, at the beginning of September, Poland, Bulgaria, Hungary, Romania, and Slovakia advocated extending the ban on importing Ukrainian grain into their countries until the end of the year. Meanwhile, Ukraine is hopeful that all of the European Commission's restrictions on Ukrainian agricultural exports will be lifted.
Most European countries are against extending the embargo on the import of Ukrainian grain.