Poland expects EU subsidies for Ukrainian grain transit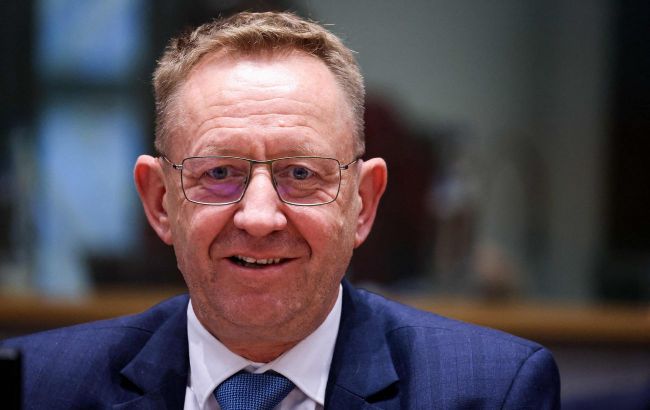 Poland's Minister of Agriculture, Robert Telus (photo: Getty Images)
Poland and other neighboring countries of Ukraine expect subsidies from the European Union to transit Ukrainian grain. However, Warsaw strongly opposes the export of products from Ukraine, according to Poland's Minister of Agriculture, Robert Telus.
He said that as a coalition of five countries, they supported the proposal of EU Agriculture Commissioner Janusz Wojciechowski for the EU to subsidize grain transportation to make it profitable. He also mentioned that Ukraine and the business community wanted to export grain across the Polish-Ukrainian border and then return, flooding Poland and beyond.
Telus said he plans to discuss this issue with Ukraine's Minister of Agriculture, Mykola Solskyi, possibly next week.
The Polish minister added that he had told Minister Solskyi that they needed to collaborate in creating mechanisms to ensure that grain and other products went where they should go, meaning where they had been heading before the war in Ukraine.
He emphasized that "corridors of solidarity" continue to operate despite the export ban. According to Telus, in February, 114,000 tons of agricultural products from Ukraine transited through Poland; in June, it was over 260,000 tons.
Conflict Between Ukraine and Poland
On September 15, the European Commission lifted the restrictions on importing Ukrainian grain to Poland, Hungary, Slovakia, Bulgaria, and Romania. However, Poland, Hungary, and Slovakia imposed the ban nationally.
Ukraine filed lawsuits against Poland, Slovakia, and Hungary with the World Trade Organization due to the grain import ban.
During a meeting of the UN General Assembly, Ukrainian President Volodymyr Zelenskyy stated that European partners undermine solidarity with political theater. In response, Poland made several sharp statements, including discussions about reducing aid to Ukraine over the "grain issue."
More details on what is happening between Ukraine and Poland - in the material by RBC-Ukraine.