Poland, Baltic states to close borders with Belarus in case of a 'critical incident'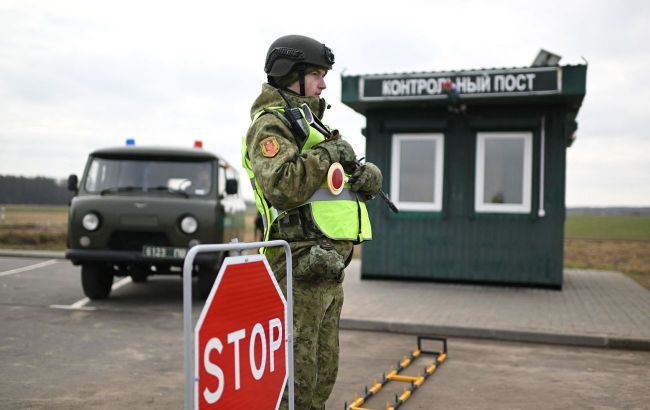 Poland, Baltic states to close borders with Belarus in case of a 'critical incident' (Getty Images)
Poland, Lithuania, Latvia, and Estonia will completely close their borders with Belarus in case of a "critical incident" involving the Wagner Group mercenaries, according to Minister of Internal Affairs of Poland Mariusz Kamiński, Polsat News reports.
He notes that the nations are anticipating possible incidents, including armed ones, and have called on Minsk to withdraw Wagner PMC mercenaries from Belarus.
"If a critical incident occurs, regardless of which border it happens on, we will take immediate measures in response. All border crossings, both passenger and cargo, that are currently open will be closed," Kamiński said.
He also adds that the deaths of the Wagner PMC leaders, Yevgeny Prigozhin and Dmitry Utkin, "do not change the real situation in Belarus."
Closing borders with Belarus
After the failed rebellion of the Wagner PMC leader Yevgeny Prigozhin in Russia, some of his militants arrived in Belarus. Currently, there are about 6,400 mercenaries in Belarus.
The Prime Minister of Poland, Mateusz Morawiecki, and the President of Lithuania, Gitanas Nauseda, believe that the mercenaries may carry out provocations on the NATO states' borders.
Since August 18, Lithuania has decided to temporarily close two border crossing points on the border with Belarus. The decision is aimed at "an adequate response to changes in the geopolitical situation and threats to national security" and preventing the smuggling of the goods.
On one of the closed Lithuanian border checkpoints, the first defensive fortifications have appeared.
Also, Lithuania recently handed a note of protest to Belarus due to damage caused to border infrastructure by Minsk.