Lithuania accuses Belarus of border violations, hands protest note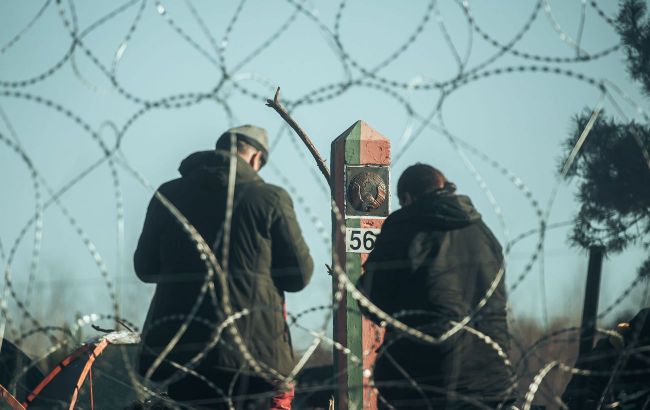 Illustrative photo (Photo: Getty Images)
On August 25th, Lithuania handed a protest note to Belarus. The reason for this was the infliction of damage to the border infrastructure by Minsk, according to the Ministry of Foreign Affairs of Lithuania.
"Lithuania has strongly protested to the Republic of Belarus about the violation of Lithuania's state border and the incident of causing damage to border security infrastructure," the statement reads.
Preceding events
It is noted that two individuals illegally crossed the state border from Belarus to Lithuania on August 22 of this year and possibly, using battery-powered metal cutting circular saws, cut and dismantled two poles of video surveillance cameras installed on the Lithuanian side, and then returned from Belarus to Lithuania.
The incident occurred on the territory of the cable checkpoint of the Varena Border Guard Unit of the State Border Guard Service, near the village of Musteika in the Varena district.
Lithuania's demands
The Ministry of Foreign Affairs has sternly demanded that Belarus promptly provide an explanation for this incident and take all necessary measures to prevent the recurrence of such incidents in the future.
Lithuania-Belarus relations
After the start of Russia's full-scale invasion of Ukraine, Lithuania began to approach Belarus with caution. However, Belarus occasionally engages in provocations. For instance, during the NATO summit in Vilnius, Belarus conducted military exercises near the Lithuanian border.
Furthermore, Lithuania's Department of State Security warned about the risks of traveling to Belarus this month, as the Belarusian security services actively attempt to recruit Lithuanian citizens.
Additionally, Lithuania is considering the possibility of suspending bus transportation to Belarus due to risks for its citizens.