Pokrovsk mourning: 88 injured, 7 dead after Russian attack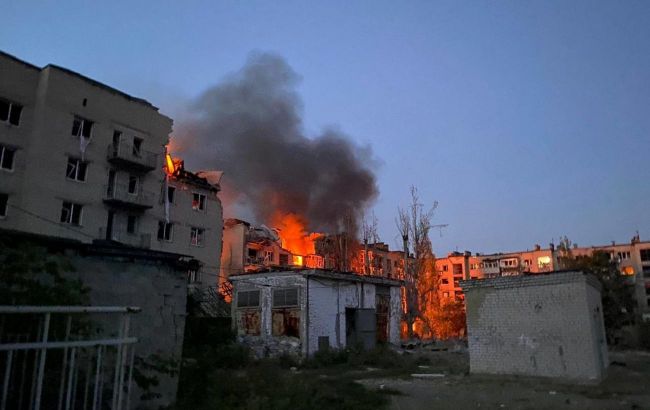 The number of injured in the Russian shelling of Pokrovsk has risen to 88 (t.me/pavlokyrylenko_donoda)
The number of injured individuals in the shelling of Pokrovsk, Donetsk region, on August 7 has risen to 88. The death toll remains unchanged at 7, reported the head of the Donetsk Regional Military Administration, Pavlo Kyrylenko.
"Out of the 81 injured, 39 are civilians, including two children born in 2006 and 2012, 31 are police officers, 7 are emergency services personnel, and 4 are military personnel," wrote Kyrylenko.
Tragically, 7 people have lost their lives, including 5 civilians, a rescuer, and a military man.
"As of 11:00 AM, damages have been observed on 12 multi-story buildings, the hotel, prosecutor's office, pension fund, pharmacy, two stores, two cafes, and two civilian vehicles," the official added.
Update: Kyrylenko reported that, as of 11:00 AM, 88 individuals have been injured, and 7 have lost their lives,.
Russian attack on Pokrovsk, Donetsk region
In the evening of August 7, Russian forces launched an attack on Pokrovsk in thw Donetsk Oblast, firing two Iskander missiles. The first strike occurred at 7:15 PM, followed by a second one at 7:52 PM, just as all relevant services had arrived at the scene. Many police officers and rescuers were among the injured. Tragically, Deputy Head of the Emergency Services in Donetsk region, Andriy Omelchenko, was killed during the rescue operation during the second strike. Mourning has been declared in the city.
For more detailed information on the attack, refer to the report by RBC-Ukraine.