Plane crash near Zhytomyr: Black boxes decryption underway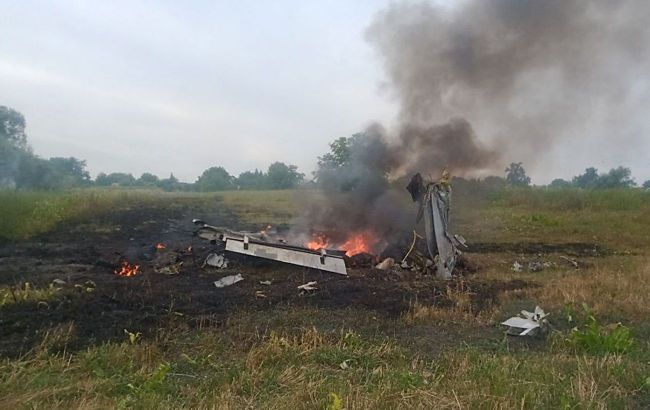 Plane crash near Zhytomyr: Black boxes decryption underway (suspilne.media)
The investigation has begun decrypting the black boxes of two training-combat aircraft that collided in the Zhytomyr region on August 25, according to Tetiana Sapian, a Communications Advisor for the State Bureau of Investigation.
"Today, it became known that an internal investigation will be conducted by the Air Force headquarters. The reason why this incident occurred during the flight of training-combat aircraft," she said.
Sapian adds that the decryption of the black boxes has already begun. These are the flight data recorders.
She notes that special attention will be given to the examination of the aircraft components, i.e., their technical specifications.
"Another news today is that 8 expert examinations have begun. They aim to determine whether the aircraft were malfunctioning, if it was a pilot error, or if there were violations in organizing the flights," she explained.
Sapian also says that forensic medical examinations are about to start.
According to her, around 30 witnesses have already been questioned. These include civilians as well as those involved in the flights or were at their workplaces on that day.
Aircraft crash near Zhytomyr
On August 25, 2 L-39 training-combat aircraft collided in the Zhytomyr region. As a result of the accident, 3 Ukrainian pilots died, including the renowned pilot Andrii Pilshchykov, with the callsign "Juice."
Yurii Ihnat, a spokesperson for the Air Force, stated that the timeline for the investigation of the catastrophe was currently unknown. It could last up to six months.
The investigation is examining three possible versions of the aircraft crash, with the preliminary qualification of a violation of flight rules or their preparation.
For more information about the deceased pilot "Juice," who was known in Ukraine and abroad, read RBC-Ukraine's article.
Today, a large number of people attended the farewell ceremony for Pilshchykov in Kyiv.